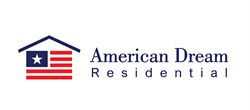 Find out what it will cost to get a mortgage, in easy to understand language - according to Andy May at ADRMortgage.com.
RALEIGH, N.C. (PRWEB) May 03, 2018
The true cost of getting a mortgage varies by type, find out what it's going to cost before starting the house-hunting process. Andy May, Senior Loan Officer and 13+ year owner of ADRMortgage.com explains in easy and concise language what it will cost to get each type of mortgage.
Before starting, a word needs to be said about the timing of getting a mortgage. It takes a lot longer than it did even five years ago - that's why advertisers tell consumers they can get it done instantly (they can't). In the recent past (8 years ago) Andy May was able to close a consumer in 3 days (from first contact). Now, it's illegal to do so in less than 10 days. Plus, there's typically over 200 pages of documentation required on a standard mortgage (yes, consumers may opt to pay more for low-doc loans again - but this is a full doc loan example).
According to Andy May, the costs to originate a mortgage are as follows for a $200k mortgage (ADRMortgage.com costs are lower in many instances, and lender costs vary significantly between lenders). The table on the side is for illustrative purposes and consumers are encouraged to shop around to ensure the lowest cost at the best rate. Lender charges may vary by several percentage points times the loan balance so be sure to shop for written statements of costs and rates. For each 1/8th rate increase the consumer may save about 1/2% in fees on a 30 year fixed loan.
ADRMortgage.com is owned by Andy May Group, LLC and is a state licensed mortgage company in North Carolina and Virginia since 2005 (NMLS #88010, MLO #103418). Since 2005 the company has received Zero BBB complaints and treats customers as family. Family owned and operated from Raleigh, North Carolina the company serves military (VA mortgages), Jumbo, conventional, FHA, USDA and other families looking to obtain the lowest financing costs available. ADRMortgage.com competes on rate and service and is located at 8522 Six Forks Road, Suite 201, Raleigh, North Carolina 27615. Andy May may be reached at 919 771 3379.