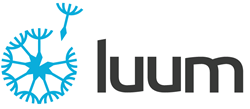 "We are excited to have Luum join our conference because transportation is a very important component to being climate smart, a key element of sustainability moving forward," said Peter Diamond, director of CleanMed 2018
SEATTLE (PRWEB) May 03, 2018
Communities across America are in the midst of historic economic and population growth. Unfortunately, this explosive growth exacerbates commute problems. Traffic congestion, air pollution, parking shortages, lost productivity, and community health all suffer, and employers feel the consequences, with health care being no exception. At CleanMed 2018, the premier national conference for leaders in health care sustainability, Luum will share its expertise in employer commute solutions for the industry.
"We are excited to have Luum join our conference because transportation is a very important component to being climate smart, a key element of sustainability moving forward," said Peter Diamond, director of CleanMed 2018. Luum brings a solution to a problem affecting not only the bottom line of health care organizations but the health and welfare of their employees and patients - not to mention the environment. With Luum, real change in commuting can and is happening."
Commute challenges are especially pertinent for hospital centers. Hospitals are committed to providing uninterrupted, world-class quality care to patients. Yet interruption becomes a risk as demand for hospital services grow, and delivery becomes constrained by traffic congestion and limited parking. Hospitals are forced to make a choice between more patient services or more parking spaces.
Luum's presence at CleanMed feels like a no-brainer. "We are seeing more and more hospitals lead the transportation agenda within their communities. CleanMed's mission to accelerate the health care sector's commitment to environmental sustainability and regenerative health to improve the health of people and the environment is completely in line with Luum's goals and expertise," said Sohier Hall, CEO, and president of Luum.
As the provider of the world's most integrated enterprise-grade commute solution software platform, Luum helps the world's best organizations unleash the power of information to get control over their employees' commuting.
Luum offers solutions for hospitals experiencing vibrant growth, competing to attract and retain talent, and struggling to meet parking demands. For hospitals aspiring to lead their community in wellness and sustainability, use data to drive decision making, and better utilize their real estate - Luum provides a service unparalleled in the industry.
At the conference, Luum is presenting a session on How Hospitals Can Leverage Technology to Solve Employee Commute and Parking Challenges. In addition two of Luum's customers Maria Berardo, HR Business partner, Kaiser Permanente of Washington (KPWA) and Karen Aliabadi, chief human resources strategist, Delta Dental of Washington (DDWA) will present their commute stories and results at CleanMed.
According to Maria Berardo "Before we reached out to Luum, our commute program was completely manual, with no way to collect data about behavior and to truly understand and connect with our employees about commuting." By working with Luum, KPWA is trying to:

Attracting and retaining a strong workforce by offering attractive parking and commute benefits.
Supporting compliance with Washington state law by encouraging and measuring the use of alternative commute benefits.
Reducing long wait times in/out of garages and capturing parking data to better utilize facilities.
Measuring commute behaviors to better design more effective incentive initiatives.
Luum reduces the percentage of drive alone commute trips by understanding, managing, and influencing employee commute behavior. It shows what's possible to highly motivated stakeholders and is one part of the grand experiment on shifting mindsets, business models and experiences to bring about behavior change. Through Luum's platform technology and data services, it gives customers the ability to understand their employee commute habits. With this knowledge, it combines a range of incentives and alternative ways to travel that changes behavior and gives a better experience for employees.
To learn more take Luum's Parking and Commute Program Assessment at for hospitals to better understand the path to a world-class commute program.
Reach out to Luum directly at info(at)luum.com to set up a discussion about how Luum can turn commute from an obstacle to a benefit and CleanMed visit us at booth 611.
ABOUT LUUM
Luum is a SaaS-based transportation tech company that helps employers engage with employees to optimize their daily commute. Those working in and around large or growing cities understand well how traffic congestion, parking hassles, and gaps in intermodal solutions create costs and frustration for employers and employees alike. Through Luum, employers deliver a comprehensive and personalized commute benefit to employees, understand employee commute activity and preferences make a range of alternative commute modes available, and motivate behavior change. In addition, Luum reinforces a culture of wellness and community health via active transportation and lower greenhouse gas emissions. Luum was founded in Seattle and following its success with employers in the region, is moving to cities and businesses across the US. http://www.luum.com