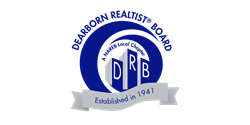 CHICAGO (PRWEB) May 04, 2018
FOR IMMEDIATE RELEASE
CONTACT:
Becky Carroll
Becky(at)cstrategiesllc(dot)com
(312) 350-5260
marydatcher(at)gmail(dot)com
(773) 963-7520
On Saturday, May 26, 2018 Dearborn Realist Board (DRB) is hosting a "Community Wealth Building Day" at Malcolm X College, located at 1900 W. Jackson Blvd in Chicago. This free event is open to the public where residents can connect with experts who can put them on a path towards homeownership, including: the ABCs of home buying; one-on-one credit and home mortgage counseling with HUD-approved counselors; steps on acquiring down payment assistance and lending, and other tools.
The event includes lunch and a free kids zone that includes face painting, music and a play area. Also included are free door prizes and giveaways and free credit scores to the first 100 registrations.
Courtney Jones, President of DRB, in partnership with MB Financial Bank and Freddie Mac is sponsoring this free opportunity to help those looking to become a first-time homebuyer, a second-time buyer (those who may have lost homes due to foreclosure), homebuyers looking to avoid foreclosure and community organizations looking to expand the number of homeowners in the community.
"We are thrilled to offer the community an opportunity to take control of their financial destiny by getting the tools they need to become a homeowner and build equity for their family," said Jones. "Many people can afford a home based on the rent they pay, but they don't have the tools in place to get on that path, such as improving their credit score, saving for a down payment and mining the homebuying process; we will teach them all of this on May 26th so they walk out of our event with the mindset of becoming a homeowner."
A recent study by Harvard University reports the gap between African American and White homeowners in Chicago has grown to near historic levels since the real estate crash of the late 1990s, with 38 percent of African-Americans owning homes in Chicago versus 78 percent of Whites, as of 2015.
Barriers to homeownership in the community exist in part because those who wish to purchase homes often lack the resources or expertise needed to start the process – and many are simply intimidated by that process. DRB is working to boost homeownership among the African American community and reduce these gaps through several campaigns including their national five-year campaign called "2MN5: Two million new homeowners in five years".
Those interested in signing up for the event can visit: https://tinyurl.com/communitywealthbuilding2018 and those with questions should contact: chicagorealtist(at)gmail(dot)com
The Dearborn Realtist Board is the oldest African American real estate trade association. Established in 1941, the area where African Americans resided was a community in Chicago called Dearborn, which stemmed from 22nd St. on the north, south to 63rd St., east to the Lake and west to Wentworth St. This area is where our founding Presidents established their office, and the name Dearborn Realtist Board was formed. The Dearborn Realtist mantra is "Democracy in Housing". We are at the forefront of economic development in housing in the African American community.
###