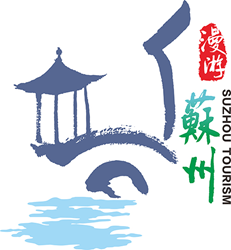 NEW YORK (PRWEB) May 24, 2018
Suzhou Tourism is pleased to announce that the destination generated more than 25 million social media impressions, engaged with more than 240,000 new consumers, aligned with some of North America's most well-recognized brands, and become the Chinese destination that has the most English-speaking followers on Twitter as part of its "Made in Suzhou" campaign that concluded today. The campaign – which was executed by PHG Consulting, Suzhou Tourism's North American marketing and representation partner – is part of an ongoing program designed to elevate Suzhou's profile as a must-visit destination and drive North American arrivals.
From June 2017 through May 2018, Suzhou Tourism successfully interacted with consumers through a combination of strategic social media channel development, engagement with digital influencers, online contests and sweepstakes, and large-scale offline events. The campaign allowed consumers, the travel trade, key opinion leaders, influencers, and the media to learn about the distinctive offerings that travelers can experience when visiting Suzhou – silk, cuisine, art, and gardens.
Campaign highlights included a four-part master class video series produced by well-known travel personality Kelley Ferro, as well as prominent presence at buzz-worthy consumer-facing events such as Backstage Creations' Gifting Suite™ during the 69th annual Emmy Awards in Los Angeles, the construction of a Suzhou-style teahouse staffed by destination representatives at Time Warner Center in New York during the busy holiday season, participation in the National Basketball Association's Chinese New Year celebrations through a partnership with the Washington Wizards, and two complimentary bonsai workshops organized in San Francisco as part of the annual Macy's Flower Show.
Suzhou's signature tourism assets of silk, cuisine, art, and gardens were woven throughout all activities included in the destination's North American marketing efforts including press releases, media pitching, travel trade and media familiarization trip itineraries, sales presentations, and website and newsletter content. As a result of these collective efforts, Suzhou Tourism's social media channels have grown exponentially on North America's most important and wide-reaching platforms including Facebook, Instagram, Twitter, and YouTube over the past year. Monumental milestones include the growth of @VisitSuzhou on Facebook and Instagram to 600,000 and 10,000 followers, respectively, as well as more than 57,000 views of the destination's YouTube videos.
Over the course of PHG Consulting's four-year partnership with Suzhou Tourism, the destination has penetrated North American media in a highly impactful way. Today, more than 90 North American tour operators are selling more than 380 tour packages that include Suzhou. In the past 12 months, more than 2,500 positive articles have been published across various influential media titles, generating 1.7 billion media impressions, and page views on Suzhou Tourism's English-language website have grown by 35 percent.
Travelers interested in engaging with Suzhou and discovering its adventurous cuisine, masterfully created arts and crafts, rich silk making culture, and UNESCO World Heritage-designated classical gardens can follow #TravelSuzhou and #MadeInSuzhou on social media and visit TravelToSuzhou.com.
About Suzhou
Suzhou, the "Venice of China," is known for its elegant stone bridges, canals, flowing water, and noteworthy architecture. Located in the center of the Yangtze River Delta, approximately 60 miles west of Shanghai, Suzhou is one of the oldest cities in the Yangtze Basin dating back more than 2,500 years. The city boasts the beautifully manicured Classical Gardens of Suzhou, nine of which have been collectively designated a UNESCO World Heritage Site, as well as 11 destinations along the Grand Canal that have also been designated world cultural heritage sites.
Each year, millions of tourists travel to Suzhou to experience the destination's more than 400 attractions, ranging from pagodas and temples to historical districts and world-class museums. Suzhou is continually developing in areas like the Suzhou Industrial Park (SIP), which boasts five-star hotels, the iconic Lake Jinji, and China's largest overwater Ferris Wheel.
Travel to Suzhou is easily accessible via three convenient area airports with non-stop flights from North America: Shanghai Hongqiao International Airport (SHA) offers bullet train service to Suzhou, which is approximately a 50-mile, 30-minute trip; Pudong International Airport (PVG) is approximately 65 miles from Suzhou, an hour and half drive; and Sunan Shuofang International Airport (WUX) is approximately 14 miles from Suzhou, a 30 minute drive.
For more information on Suzhou please visit TravelToSuzhou.com, and follow along on Instagram, Twitter and Facebook.
# # #
Media Contact:
Ashley Norman / Laura Bonfiglio
PHG Consulting
anorman(at)phgconsulting(dot)com / lbonfiglio(at)phgconsulting(dot)com
Tel: +1 646 465 9775 / +1 949 841 5241