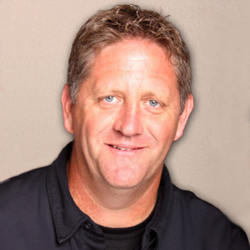 Most everything we do as far as run reports, patient reports, e-mails and communications -- most everything is done via the electronic world now.'
KILGORE, Texas (PRWEB) May 07, 2018
Kilgore College Fire Academy has teamed up with a Wisconsin software firm to help teach tomorrow's firefighters how to use some of the electronic tools found in today's firehouses and engines.
Michael Simmons, Academy director, became familiar with Aladtec's scheduling and workforce management software when he was a medic and firefighter in Garland and later, as Chief of Operations with the Kilgore Fire Department.
"I brought (Aladtec) into Kilgore Fire and kind of built their system. Staff scheduling was a challenge there, and it solved the vast majority of our issues," said Simmons. Along with using Aladtec to schedule for any of 16 adjunct instructors who teach skills sessions at the Academy, Simmons has also incorporated students on the schedule, so they become familiar with workplace practices used by professional firefighters.
"When I came to the college, we were having some similar issues with hand-written time sheets. Instructors would forget, then they'd seek me out a month later. 'Hey. I wasn't paid for this time!'" The cloud-based software allows instructors to clock-in and out, and file weekly timesheets from their smartphone or a desktop computer.
Aladtec offered Kilgore Academy a price discount on their annualized subscription for the chance to expose future firefighters to their program.
"Everything is electronic now," said Simmons, adding almost any job today requires computer literacy. Simmons concluded long ago the workplace world was going digital.
"Fifteen years ago, my five-year-old showed me she could use a cell phone, build a Powerpoint and do things on a computer in kindergarten. That's when I realized, I need to be efficient at these skills. Then when I got into the Chief of Operations position, you see all these firemen with cell phones, as their whole life revolves around that. I tried to build a fire department to run off a cell phone, and I'm doing the same thing with the Fire Academy."
Most fire apparatus today have some form of mobile data terminal onboard, said Simmons. Increasingly, departments are using tablet computers because of their lower cost.
"Most everything we do as far as run reports, patient reports, e-mails and communications -- most everything is done via the electronic world now."
Simmons particularly likes the Required Messages tool in the Aladtec software.
"You'd send an e-mail or text message, and he'd hear "I didn't get that!", well, they can't schedule a vacation until they've read it, then when they say 'I didn't know anything about that,' you can show them the date and time at which they acknowledged it."
The Academy's online students are taught how to create and use electronic forms for truck checks, injury reports and time sheets. Simmons will later introduce other functions like scheduling, shift trades, absence reporting and the communications tools within Aladtec's platform.
"I've pretty much used every feature you guys offer," said Simmons. "I love the program."
Simmons served as a firefighter/paramedic for the city of Garland from 1997-2010 and was training specialist there until 2012. He continues to serve on the board of directors of the Texas Association of Fire Educators (TAFE).
Along with daytime courses for traditional students, Kilgore Fire Academy also offers an 18-week evening firefighter program and a full-time on-campus program.
Kilgore College is a two-year institution located about 120 miles east of Dallas. While many students transition to other colleges and universities and complete four-year degrees, KC's programs also include continuing education and workforce training -- including firefighter certification.
Aladtec, Inc., was founded in 2003 when a local ambulance service requested help designing a program that allowed volunteers to view schedules via the internet. Today Aladtec is used by more than 2,000 public safety agencies across North America. Learn more at http://www.aladtec.com
Other area agencies that use the application include Sabine Volunteer Fire Dept., Kilgore; Elderville-Lakeport Volunteer Fire Dept, Longview; Hallsville Fire Dept., Hallsville; Waskom Volunteer Fire Dept., Waskom; Caddo Fire District, Greenwood, LA; and Palestine Regional Medical Center EMS, Palestine.