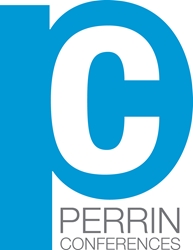 WAYNE, Pa. (PRWEB) May 07, 2018
The Opioid Litigation Conference will be co-chaired by Jeffrey B. Simon, Esq., founding shareholder of Simon Greenstone Panatier Bartlett, PC and Mark Cheffo, Esq., a partner at Quinn Emanuel Urquhart & Sullivan, LLP. Mr. Simon is at the forefront of the opioid epidemic. He is widely quoted in the media for his expertise and was featured in a recent CNN article equating having the antidote naloxone at the ready to having a CPR kit available for an emergency.
Attendees will have the opportunity to hear from an array of high-level speakers on topics related to opioid use and litigation, including leading medical experts, plaintiff and defense attorneys, insurance professionals, and consultants such as:

Geralyn Datz, Ph.D., Health & Pain Psychologist, Southern Behavioral Medicine Associates, PLLC, Hattiesburg, MS
Anna Lembke, M.D., Associate Professor of Psychiatry and Behavioral Sciences, Stanford University Medical Center, Stanford, CA
The conference is designed to enhance the dialogue between all parties affected by the opioid epidemic. Some of the topics will include:

The Status of the Opioid Litigation: Sobering Facts and Statistics
Regulatory Activity Regarding Opioid Litigation
Insurance Coverage Issues
State Court Litigation
Medical Perspectives
In addition to offering CLE accreditation, this conference offers attendees an exclusive information exchange and networking opportunity in an environment of collaboration and learning.
For more information, registration and hotel accommodations, please visit http://www.PerrinConferences.com.
About Perrin Conferences
As the leading national provider of joint plaintiff/defendant litigation conferences, Perrin Conferences offers comprehensive and specialized continuing legal education (CE/CLE) in an atmosphere of learning, networking and sharing. The company's conferences attract influential leaders and foremost talent in the legal industry to discuss current topics in litigation through mock trials, presentations and webinars, setting the standard in professional litigation education and networking.
# # #
Contact:
Bethany Corio
Perrin Conferences
T. 610-220-1817
bcorio(at)perrinconferences.com
http://www.perrinconferences.com
Sources:
Jimison, R., Scutti, S. (2018, April 5). Surgeon general urges more Americans to carry opioid antidote naloxone. CNN. Retrieved from https://www.cnn.com/2018/04/05/health/surgeon-general-naloxone/index.html