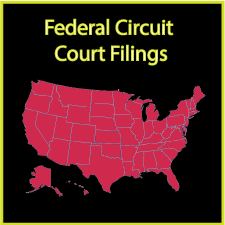 We decided to separate out FederalCourt.Press as a separate division to meet the distinct workflows and expertise required to handle the Circuit Courts of Appeals
BOSTON (PRWEB) May 08, 2018
The Supreme Court Press, the leading provider of exquisite legal printing and filing services for the United States Supreme Court has launched a new division and brand called FederalCourt.Press to serve clients seeking to print and file briefs in the United States Federal Circuit Courts of Appeals. FederalCourt.Press assists both attorneys and pro se clients properly format, print, serve, and file appellate court briefs. FederalCourt.Press prints appellants opening briefs, appellee response briefs, reply briefs, and amicus briefs.
"We decided to separate out FederalCourt.Press as a separate division to meet the distinct workflows and expertise required to handle the Circuit Courts of Appeals," stated Geary Sekhar Barton, Supreme Court Press President. "The Federal Rules of Appellate Procedure present a thicket of production and compliance rules that must be successfully navigated. On top of that there are Local Rules that alter and augment the FRAP requirements. We hope the new website consolidates a library of information useful to attorneys and pro se parties, and helps them execute a successful filing."
In conjunction with this reorganization, the company has launched a new website https://www.federalcourt.press. This site contains excellent resources such as the local rules of each circuit, filing checklists, the Federal Rules of Appellate Procedure, mailing addresses and phone numbers.
About the Supreme Court Press: The Supreme Court Press is a Supreme Court legal printer and a Supreme Court filing service. The Supreme Court Press files petitions for writ of certiorari, briefs in opposition, amicus briefs, and merits briefs in compliance with the Rules of the Supreme Court. Call us at 888-958-5705 or email us at editor(at)supremecourtpress(dot)com to discuss your filing needs.
About the federalcourt.press : FederalCourt.Press is an appellate brief legal printer serving the 13 United States Courts of Appeals. FederalCourt.Press navigates the complex rules of the Federal Rules of Appellate Procedure (FRAP) and the various Local Rules to assist clients properly print and file their legal briefs. FederalCourt.Press is a division of the Supreme Court Press. Call us at 888-557-2152 or email us at info(at)federalcourt(dot)press to discuss your filing needs. http://www.supremecourtpress.com
Disclaimers: Neither the Supreme Court Press nor the FederalCourt.Press provides legal advice, nor do they endorse any legal party or express any legal opinion on any case that it discusses or prints. [Federal Court Press Website