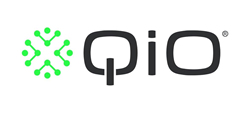 LONDON (PRWEB) May 09, 2018
QiO Technologies announces the addition of Steve Blackwell as VP Operations to the company's Senior Leadership Team. A consistent innovator with 30 US patents, Steve brings more than 30 years of technical and organizational experience to QiO and joins from the Vertiv Corporation where he held the role of VP Engineering. Prior to this he has worked for Centillium Communications, Adtran and Motorola and in his new role with QiO will be responsible for Product Sustainability, Customer Support, IT, and Security teams. With a BSc. in Electrical Engineering and an MBA, Steve will be based in Huntsville, Alabama.
About QiO
QiO is a fast-growing Industry 4.0 advanced analytics software company that enables global industrials and manufacturers to quickly improve operational efficiency, productivity and safety. Based in the UK, QiO delivers technology that helps industrial engineers simulate, predict, collaborate and optimise business processes to drive better outcomes.
For more information on QiO, please visit our website at: qio.io