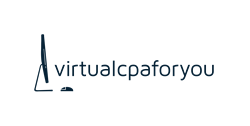 With technology, we bring high quality, personalized virtual CPA services directly to you anywhere you happen to be.
SAN FRANCISCO (PRWEB) May 08, 2018
Meal and entertainment deduction has always been a complicated tax area. The Tax Cuts and Jobs Act of 2017 (TCJA) are more stringent than before. It modified or eliminated some meal and entertainments deductions for transactions after 2017. Now with the new rules, business owners are more confused than ever.
Ying McKee, a seasoned CPA from San Francisco firm "Virtual CPA For You", compiled the list of the M & E related deductions and their tax treatment:
Meal during work travel: 50% deductible
Meals at a seminar/conference: 50% deductible
Office holiday party or picnic: 100% Deductible
Free food and drink offered to the public such as food for open house day: 100% Deductible
Meals provided to employees occasionally: 50% deductible (0 after 2025)
Meals for the convenience of employer 50% deductible (0 after 2025)
Meals through an in-house cafeteria  facility:   50% deductible (0 after 2025)
Any expenses included in employee's W2 as income: 100% deductible
Meal expenses that's be reimbursed by other: 100% deductible
Food baskets sent to clients:  treat as a gift: deductible under $25 each.
Sports tickets to clients/business associates: treat as a gift:-deductible under $25 each. (the taxpayer does not accompany the recipient)
Soft drink, beverage, snack in the kitchen for the use of employees: 50% deductible (0 after 2015)
Club dues paid to professional or public service organizations: such as accounting association, rotary club, chamber of commerce: 100% deductible if they are paid for a business reason.
Club dues paid to organizations organized for business, pleasure recreation and other social purposes: such as country clubs, golf, and athletic clubs: 0% deductible.
Entertainment: such as theater, sporting events, skybox, nightclubs, cocktail lounges,  and on hunting, fishing, vacation and similar trips-0 deductible.
Travel cost to conventions Held on cruise ships: deductible only if the meeting is directly related to his trade or business, with extra limitations
Virtual CPA For You periodically publishes tax and accounting Q and As on its website at Virtual CPA Blog.
About Virtual CPA For You:
Virtual CPA For You is 100% online accounting and tax firm in San Francisco, CPA. It is designed to cater to the lifestyle of busy professionals and business owners. They utilize advanced technology to ensure fast, secure communications and services. Virtual CPA For you boasts 100% response rate within 24 hours if not faster. The founder, Ying McKee, CPA has been serving San Francisco Bay area for over 20 years with a pristine reputation.