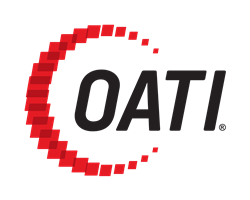 "This award is a great honor and we are proud to support Hawaiian Electric Company's Grid Services Program with OATI technology."
MINNEAPOLIS (PRWEB) May 07, 2018
OATI is pleased to announce the Hawaiian Electric Company's Regulation Reserves Program wins a Peak Load Management Alliance (PLMA) award for Technology Pioneer. With support of OATI technology, Hawaiian Electric Company demonstrated behind-the-meter customer assets can successfully provide regulation services.
Faced with the 100% Renewable Portfolio Standard (RPS) target, Hawaiian Electric Company will use demand response and other demand-side resources to provide various grid services needed to maintain the grid reliability of the islands, including capacity, regulation, and frequency response services. Regulation reserves is the most complex service requiring continuous real-time operation with variable controls every four seconds.
Hawaiian Electric Company's Demand Response team, led by Richard Barone and supported by OATI technology, has defined and managed this highly innovative demand response initiative, to enhance and strengthen grid reliability to allow greater levels of renewable generation. This initiative furthers the role demand response and distributed energy resource management as an integral part of system operations.
This project successfully showed how customer demand-side resources can supply Regulation service in response to four second control signals with a 95% and higher accuracy thereby providing the utility additional capabilities to address operational challenges resulting from high penetrations of intermittent renewable resources. Through surveys conducted by Hawaiian Electric Company and OATI, the project documented very low impact to customers with over 90% stating this project had no impact on their daily life. With results far exceeding industry performance benchmarks, OATI has demonstrated operational viability and economic value of demand-side resources in the provision of grid reliability services.
"This award is a great honor and we are proud to support Hawaiian Electric Company's Grid Services Program with OATI technology," said Dr. Sasan Mokhtari, President and CEO of OATI. "As Hawaii continues to work toward their renewable energy goal, Hawaiian Electric Company leads the way in regulation reserves."
About Hawaiian Electric, Inc.
Since 1891, Hawaiian Electric Company has powered the islands' development from a Hawaiian kingdom to a modern American state. Hawaiian Electric and its subsidiaries, Maui Electric and Hawai'i Electric Light, serve the islands of O'ahu, Maui, Lānaʻi, Moloka'i and Hawai'i, home to 95 percent of Hawai'i's people. In a changing world, the Hawaiian Electric Companies are leading in adding renewable energy and developing energy solutions for customers to achieve a clean energy future for Hawai'i. For more information, visit http://www.hawaiianelectric.com.
About OATI
OATI provides innovative solutions that simplify, streamline, and empower the operational tasks required in today's energy commerce and Smart Grid. Serving more than 2,000 customers in North America, OATI successfully deploys and hosts diverse mission-critical solutions committed to industry standards and stringent security guidelines.
OATI (http://www.oati.com) is a leading provider of Smart Grid, Energy Trading and Risk Management, Transmission Scheduling, Congestion Management, Distribution, and Market Management products and services. OATI is headquartered in Minneapolis, Minnesota, with offices in California, Punjab, Telangana, and Singapore. For more information, please contact sales@oati.net.