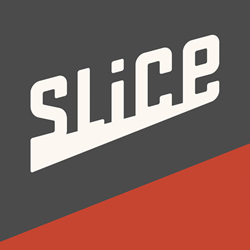 I think the AcctTwo team's organizational skills played a huge role in our successful implementation.
HOUSTON, Texas and NEW YORK, N.Y. (PRWEB) May 08, 2018
AcctTwo, a leading consulting firm and provider of cloud-based financial management solutions and managed accounting services, announced that the firm has implemented a new accounting and financial management system for Slice, a software and consumer app company based in New York City. Slice is uniting and empowering local pizzerias with tech, data, and marketing to take charge of their industry, to bring their business into the digital world, and to provide handcrafted, quality pizza with the utmost convenience. Unlike other online ordering services that drive down a pizzeria's quality and value by charging high order fees, Slice builds a true partnership for a fair cost. After a rigorous software evaluation, Slice chose Sage Intacct over other cloud and on-premises solutions as the best fit to meet the needs of the organization.
Previous Business Challenges Faced by Slice:
Slice's legacy accounting system was no longer able to handle the requirements of a growing software and technology company. The company needed a best-in-class system that can handle most of their financial management needs without add-ons, but can still to connect with other systems, including their proprietary software, via APIs. Slice wanted to enhance their reporting capabilities on both financial and non-financial data without the need for spreadsheets or 3rd party reporting add-ons. As a visionary technology company, Slice saw the need for collaboration tools within the financial management system, something unavailable in their legacy accounting software. The company wanted a modern solution that relies on configuration rather than customization, where the finance team is empowered to make changes to the system as their needs change without having to rely on IT or outside consultants.
Reasons for Selecting Sage Intacct and AcctTwo:
The company considered both Sage Intacct and NetSuite during the sales cycle, and chose Sage Intacct because it met the company's needs both today and in the future. Additionally, the company's Director of Finance had previous experience with Sage Intacct and had a very high opinion of the product.
Sage Intacct provides Slice with powerful integration capabilities, the ability to report on both financial and non-financial information in one system of record, and the revenue recognition functionality today's software and SaaS companies need. Sage Intacct Collaborate, a social layer that comes standard with the accounting system, allows the finance team to collaborate and communicate on specific journal entries, accounts, projects, invoices, purchase requisitions, and more, providing context and keeping conversations out of buried email threads. Sage Intacct is built by accountants for accountants keeping changes to the software in the configuration layer and allowing customers to make changes to the system with a few clicks.
As Sage Intacct's Partner of the Year for four straight years, AcctTwo has shown deep expertise in the software and SaaS space. AcctTwo's consultants have a great deal of experience with revenue recognition, contract management, integrations, and technical services in the Sage Intacct software ecosystem.
Highlighted Comments from Slice's Finance Team:
On working with AcctTwo's Lead Implementer, Theresa Spicer:
"Theresa was definitely very organized," says Bianca Marquez, Accountant at Slice. "I've been involved in implementations of financial systems before, and we were probably throwing hundreds of emails Theresa's way and asking tons of questions and she was so on top of everything. There was not a time where she hadn't responded or where I had a lingering question. I think the AcctTwo team's organizational skills played a huge role in our successful implementation."
"In prior implementations, I've sat down with our solutions architect and explained what we needed, and a lot of times I felt like they had a hard time understanding what we needed. Theresa had such a good way of understanding of what we were asking and what we needed. I don't think there is anything AcctTwo could have done better."
About AcctTwo:
AcctTwo is a leading consulting firm and reseller of cloud-based accounting, ERP, Financial Planning & Analysis (FP&A), and Corporate Performance Management (CPM) software. Our sophisticated systems solve the issues growing middle market companies and nonprofit organizations face today. AcctTwo also provides Managed Accounting Services (MAS), allowing clients to focus on the core competencies of their business. We provide the people, processes, technology, and office facilities to perform these functions, while allowing clients to collaborate interactively through an online portal.
AcctTwo is headquartered in Houston, Texas. For more information, please visit http://www.accttwo.com or call 713-744-8400.
Contacts:
Peter Wagner
Director of Marketing
AcctTwo
Cell: 512.415.6846
Email: pwagner(at)accttwo.com