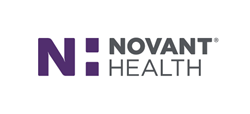 "We're pleased to now offer our patients and their families in the Triad another high-quality healthcare option with the start of our VAD program at Novant Health Forsyth Medical Center," said Sendee Dozier, service line director for Novant Health in Winston-Salem
WINSTON-SALEM, N.C. (PRWEB) May 07, 2018
Novant Health is pleased to announce accreditation for a ventricular assist device (VAD) program at Novant Health Forsyth Medical Center in Winston-Salem.
Not long ago, a VAD procedure for heart failure patients was only available at some academic medical centers across the country. In recent years, the procedure has become more accessible, giving healthcare consumers more choices. In some cases, the procedure can be a bridge to a later heart transplant surgery. For others, it's a "destination" therapy and the patient can live with the device for years.
Forsyth Medical Center's VAD team implanted its first left ventricle assist device, also known as LVAD—where a VAD is placed in the heart's left ventricle—in November of 2017. A VAD, including LVAD, may be necessary for a patient when heart failure progresses to the point that medicines and other treatments no longer help.
"Basically, (an LVAD) is a propeller-run pump," said Dr. David Smull, a cardiologist at Novant Health Forsyth Heart and Wellness. "When you insert one end of this pump into basically the tip of the left side of the heart (the main pumping chamber), this propeller sucks the blood from the heart and it puts it into the main blood vessel of the body, the aorta, and basically does the work of the left side of the heart."
Forsyth Medical Center's accreditation for its VAD program was approved by DNV GL Healthcare USA, Inc., a major accreditor of U.S. hospitals that has been approved by the Centers for Medicare and Medicaid Services as a national facility credentialing organizations for VAD programs since 2015.
The VAD credentialing survey audits an organization's VAD program in the following areas:

Quality management system
Program management
Staffing management
Infection prevention and control
VAD program service delivery
Evaluation of the multidisciplinary approach from pre-hospital care through discharge planning
"We're pleased to now offer our patients and their families in the Triad another high-quality healthcare option with the start of our VAD program at Novant Health Forsyth Medical Center," said Sendee Dozier, service line director for the Novant Health Heart and Vascular Institute for the greater Winston-Salem market. "Heart conditions, including heart failure, are unfortunately common in the United States. Novant Health is dedicated to the prevention, diagnosis and treatment of heart and vascular conditions, and we've invested heavily in the growth of our heart programs, as well as minimally invasive offerings."
About Novant Health
Novant Health is an integrated network of physician clinics, outpatient facilities and hospitals that delivers a seamless and convenient healthcare experience to communities in Virginia, North and South Carolina, and Georgia. Named in 2016 by Becker's Hospital Review as one of the nation's 150 best places to work in healthcare, Novant Health network consists of more than 1,500 physicians and over 28,000 employees that provide care at over 470 locations, including 14 medical centers and hundreds of outpatient facilities and physician clinics. In 2016, the health system provided more than $725.5 million in community benefit, including charity care and services.
For more information, please visit our website at NovantHealth.org. You can also follow us on Twitter and Facebook.