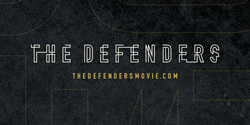 BOSTON (PRWEB) May 07, 2018
Cybereason, creators of the leading cybersecurity data analytics platform including endpoint detection and response, next-generation antivirus, and active monitoring services, today announced the world premiere of The Defenders, a new cybersecurity documentary produced and underwritten by the company. The documentary debuts this week with red carpet premieres in Boston and New York and next week in Chicago and San Francisco. Additional premieres are scheduled in June in Phoenix, London and Tel Aviv.
Over the years a lot has been written about hackers and their motivations, but what about the people responsible for defending private and public enterprises? The Defenders is the first film made that shifts the focus away from the hacker to the security professionals who protect us 24/7 -- it reveals the curiosity and discipline behind their critical and noble work. The Defenders takes a behind-the-scenes look at four famous cyber attacks and spotlights the incredible people tasked with keeping our institutions safe.
The Defenders premiere schedule includes:
May 8, Boston
May 10, New York
May 16, Chicago
May 17, San Francisco
June 5, London
June 7, Phoenix
June 15, Tel Aviv
The Defenders features leading authorities in cybersecurity including:

Jeanette Manfra: Chief Cybersecurity Official, Department of Homeland Security
Eric Rosenbach: Former Chief of Staff to Secretary of Defense Ash Carter
Mike Higgins, Former CISO, NBCUniversal and The New York Times
Lior Div, Co-founder and CEO, Cybereason, Medal of Honor Recipient, Israeli Defense Forces
Amit Serper, Principal Researcher, Cybereason, Discovered Vaccines for global ransomware attacks NotPetya and Bad Rabbit in 2017.
Nicole Perlroth, Senior Reporter, The New York Times
Other interviewees represent a range of organizations such as Motorola, MIT, Beth Israel Deaconess Medical Center and San Francisco MUNI.
"Security isn't something you can learn from a book, instead it's about applying a different mindset where you eat, breathe and sleep like hackers to better know their tactics, techniques and procedures," said Lior Div, CEO and cofounder, Cybereason. "We supported the development of The Defenders to amplify the conversation around cybersecurity and to celebrate the industry's unsung heroes."
To request free access to a premiere, host your own screening, or view the trailer, please visit The Defender's movie webpage.
About Cybereason
Cybereason, creators of the leading cybersecurity data analytics platform, gives the advantage back to the defender through a completely new approach to cybersecurity. Cybereason offers endpoint detection and response (EDR), next-generation antivirus (NGAV), and active monitoring services, all powered by its proprietary data analytics platform. The Cybereason suite of products provides unmatched visibility, increases analyst efficiency and effectiveness, and reduces security risk. Cybereason is privately held, having raised $189 million from top-tier VCs, and is headquartered in Boston, with offices in London, Tel Aviv and Tokyo.
Learn more: https://www.cybereason.com/
Follow us: Blog | Twitter | Facebook
Media Contact
Bill Keeler
Director, Public Relations
Cybereason
bill.keeler(at)cybereason(dot)com
(929) 259-3261