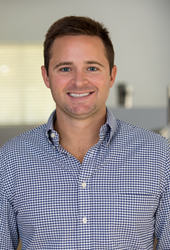 "This technique provides a new alternative to correct the jaw issue without having to do surgery."
Gibsonton, FL (PRWEB) May 08, 2018
Dr. Matt Ahrens, an experienced orthodontist in Gibsonton, FL, recently attended a continuing education (CE) course to learn the latest in Maxillary Skeletal Expander (MSE) treatment and other orthodontic appliances that can expand a narrow upper jaw, eliminating the need for corrective jaw surgery for many patients, including adults. Dr. Ahrens is excited to offer this innovative technology and welcomes patients for consultations about the palate expander in Gibsonton, FL, at his practice. For each case, whether for adolescents or adults, he works with each patient individually to choose the best palate expansion treatment for their orthodontic needs.
A narrow upper jaw is often associated with difficulty breathing through the nose (resulting in continuous mouth breathing), overcrowding of adult teeth as they erupt, and crossbite that can create facial asymmetry. Without proper treatment, a narrow upper jaw can lead to associated oral health concerns such as the hindering of normal jaw growth and the development of sleep apnea. Children with developing upper jaws and soft palates are more easily treated, though the MSE is also ideal for adults even after their upper palate has solidified.
"I'm a big proponent of orthopedic expansion for the correction of a narrow upper jaw," said Dr. Ahrens. "Ideally, we like to correct this issue at an early age to prevent these more serious complications. This technique provides a new alternative to correct the jaw issue without having to do surgery."
The Maxillary Skeletal Expander is a non-surgical orthodontic appliance secured to the upper palate with mini dental implants. Metal "arms" extend to molars on either side of the arch to secure the device. Throughout treatment, the hinge in the center is rotated, expanding the width of the upper jaw. Over time, the jaw will widen, allowing adult teeth to fit comfortably, and simultaneously opening the nasal passageways. As part of orthodontic treatment, the MSE makes room for all the adult teeth, improves nose breathing, fills out the upper cheekbones, and creates an ideal environment for braces, all without the need for invasive jaw surgery.
Palate expander treatment varies depending on the age and situation of each patient. Children can benefit from Rapid Palatal Expansion (RPE) because their palate has not completely closed. Adults can benefit from Surgically Assisted Rapid Palatal Expansion (SARPE), beginning with surgery that separates the palates before installing a palate expansion appliance. Depending on the case, treatment may include face mask therapy, a custom appliance worn on the outside of the face.
Patients in need of an orthodontist who provides treatment with a palate expander near Gibsonton, FL, can turn to Dr. Ahrens for comprehensive and personalized care. To learn more about this treatment and to schedule an appointment, patients can call 813-815-0080 or visit http://www.southshore-ortho.com.
About the Doctor
SouthShore Orthodontics specializes in providing comprehensive, customized orthodontic treatment to individuals and families in Gibsonton, FL, and the surrounding communities. Dr. Matt Ahrens is a board-certified orthodontist and has received advanced training in comprehensive orthodontic treatments, technology, and techniques. His mission is to provide exceptional orthodontic care to patients of every age by providing personalized treatment in a fun, comfortable environment. From SouthShore Watching and Growing ("SWAG") Crew to adult orthodontics, Dr. Matt strives to help each of his patients feel welcomed and involved in their orthodontic treatment process. Outside the office, Dr. Matt is an active volunteer in the community and abroad, providing dental services and support on mission trips, through programs like Smiles Change Lives, and in surrounding schools and the local YMCA. To learn more about Dr. Matt and the services he provides at SouthShore Orthodontics, visit http://www.southshore-ortho.com or call 813-815-0080.