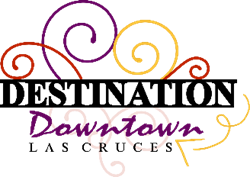 LAS CRUCES, N.M. (PRWEB) May 08, 2018
The City of Las Cruces is getting ready for the second in a series of national acts coming to the Plaza de Las Cruces, in the heart of downtown May 18-19. To launch the weekend activities, the Rio Grande Theatre will be presenting the Blues Brothers movie on Friday, May 18th. On Saturday, May 19th, the fun continues with three nationally-known and recognized Blues acts.
Opening the show will be Ruben V from San Antonio, Texas. Ruben V released eight solo CDs and 14 group albums. He's built a huge following of Ruben V Band fans – all while keeping a sense of humor and a genuine Texas charm. His music is a fresh, smooth blend of blues, Latin, soul, and rock. It's an ambitious mix of the music that moves him and in his skillful hands, becomes a truly energizing and enjoyable experience. The result is stylistically different from his peers – it's alluring, soulful, fun and mature. As he says, "it's everything I love about music."
"I was in a dark time in my life when I saw Stevie Ray Vaughan in concert. It was the opposite of the heavy metal bands that were defining the time. I wanted to play Stevie's kind of music – to bend a guitar string like that because that's what I felt." That performance is what drove him back to writing and playing, but this time, he surrounded himself with his brothers, and the group began touring clubs in the area. As time passed, the shows became bigger and the four albums they put out became heavier, but that sound wasn't what Ruben had envisioned for himself. Forced to confront the different directions the brothers were heading, Ruben parted ways with the group to pursue his own musical path – one that was true to him. That becomes the essence of Ruben V's music.
Following Ruben V, The Bel Airs will perform. Living on the road and playing clubs from "Austin to Boston", the Bel Airs are carrying on the tradition of American Rhythm and Blues. The band is fronted by brothers Dick and Dave Pruitt on bass and electric guitars. Growing up on country soul and rock-n-roll, the Pruitt brothers have developed a vocal harmony style all their own. They have been performing together for more than 30 years, wowing audiences nightly with their unique brand of music.
With four acclaimed albums and performances at festivals and night clubs across the USA and internationally, the band continues to travel extensively. The Bel Airs' musical approach and superbly crafted showmanship make for a more-than-memorable concert wherever they appear.
"The blues at its best: blues drenched guitar riffs ride on a rhythm that is tight and soulful," wrote Spotlight Magazine. "The Bel Airs work as a unit with tight chops and slick harmony- the very best," noted the San Antonio Express-News
And for the third Blues star of the weekend: "Tracy Nelson isn't so much a singer as she is a force field — a blues practitioner of tremendous vocal power and emotional range," said Alanna Nash said in Entertainment Weekly. And " . . . a bad white girl . . ." Etta James, wrote in her autobiography, Rage To Live.
Tracy Nelson has one of the signature voices of her generation. That natural gift has always guided her soul; indeed allowed her to both write and seek out the deeper songs regardless of niche or genre. A fierce singer of truth, a fountain of the deepest heartache, she is an ultimate communicator and has regularly destroyed audiences across decades of performing. She is one of the few female singers who has had hit records in both blues and country genres, performing with everyone from Willie Nelson to Marcia Ball and Irma Thomas, with Grammy® nominations for both her country and blues efforts. Music writer John Swenson asserted, "Tracy Nelson proves that the human voice is the most expressive instrument in creation."
Originally from Madison, Wisconsin; Tracy moved to San Francisco in the late 60's and became part of a band called "Mother Earth." Tracy and the band became regulars at the world-famous Fillmore where she shared the stage with legendary musicians such as Eric Burden, Janis Joplin and Jimi Hendrix. Tracy's recording of "Down SO Low" is considered one of the all-time Blues standards and has been recorded over the years by Etta James, Linda Ronstadt and Cyndi Lauper.
Tickets for the Blues Brothers movie are $8.00. The Las Cruces Plaza Blues show tickets are $15 in advance and $20 at the door. Tickets can be purchased online at http://www.downtownlc.com or at the Rio Grande Theatre.
Following the BluesShow, The Las Cruces Coming Home Tour will draw audiences Downtown for another appealing combination of film and live performance. On Thursday, May 31, the Rio Grande Theatre will feature, "Urban Cowboy." Starring John Travolta and Debra Winger, the 1980 film was a major box-office success, making mechanical bull-riding a national obsession. The feature will start at 7:00pm. Admission is $8.00 and tickets can be purchased at the theatre or at http://www.riograndetheatre.org. On June 2, the Las Cruces Plaza will present Coming Home featuring Alyssa Newton, Bri Bagwell and Josh Grider all together performing for their home crowd. Tickets for this performance are $15 in advance and $20 at the gate. Tickets can be purchased at the Rio Grande Theatre or at http://www.downtownlc.com .
Special Offer – 4 Nights of Entertainment for $35
Want to see all both movies and concerts at a great price? There is a special online offer to purchase Blues Brothers, Cruces Blues, Urban Cowboy, and Coming Home Tour for $35. This package is available online only at http://www.downtownlc.com through May 18.
Destination Downtown is booming
There are many more exciting plans for downtown Las Cruces. In the next few months, Destination Downtown will have a new microbrewery, a comic store, more restaurants, and entertainment establishments. If you haven't been to downtown Las Cruces recently, now is the time to experience Destination Downtown!
Media Contact: Phil San Filippo, Economic Development Director
(575) 541-2166 | psfilippo(at)las-cruces.org