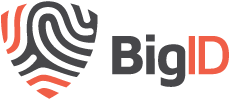 NEW YORK and TEL AVIV, Israel (PRWEB) May 08, 2018
BigID Inc., a leader in personal data protection and privacy, today announced an integration with Microsoft Azure Information Protection's labeling framework, aimed at addressing customer need for a consistent approach to EU General Data Protection Regulation (GDPR) requirements for personal information protection and privacy. BigID's integration will allow Microsoft customers to further enforce advanced GDPR policies across their environments based on BigID privacy findings.
As an early partner with the Microsoft Information Protection SDK team, BigID will enable Azure Information Protection customers to use labels and sublabels for GDPR related policies based on privacy parameters like data subject, residency and data risk. Labeling by residency enables customers to more accurately manage cross-border flows, while data subject labeling will allow customers to better satisfy subject access like right-to-be-forgotten.
BigID provides advanced data discovery and inventory of personal data by residency, data type, risk or data subject across Microsoft Azure, Microsoft Office 365, Elastic pools and on-premises data stores.
"To operate effectively in the age of GDPR, organizations must be able to understand where and whose personal information exists across all data stores," said Nimrod Vax, co-founder and Chief Product Officer of BigID. "Integration with Microsoft Azure Information Protection data labeling makes it easier to expose BigID's privacy findings inside of Microsoft Office 365 documents for targeted management by Azure Information Protection."
The integration between the BigID platform and Azure Information Protection provides several key benefits to organizations in addressing GDPR requirements, including:

Monitoring and alerts on cross-border data flows.
Expediting breach response (72-hour mandatory notification under GDPR) through improved understanding of data subjects impacted by data source compromise.
Maintain consistent GDPR personal data processing policies across Office 365, Azure and on-premises.
Continuous compliance through integration of data source scan output with data flow mapping.
Extending discovery of personal information across Microsoft and non-Microsoft data sources for GDPR policy enforcement.
"GDPR is raising the importance of privacy and data sovereignty in the enterprise," said Gagan Gulati, Principal Group PM, Microsoft Corporation. "Extending Microsoft Azure Information Protection by integrating privacy protection vendors gives customers more choice and granularity."
About BigID
Based in New York and Tel Aviv, BigID uses advanced machine learning and identity intelligence to help enterprises better protect their customer and employee data at petabyte scale. Using BigID, enterprises can better safeguard and assure the privacy of their most sensitive data, reducing breach risk and enabling compliance with emerging data protection regulations like the EU General Data Protection Regulation. Learn more at http://bigid.com or visit http://bigid.com/demo to schedule a demo.
Contact:
Jake Schuster
fama PR for BigID
(617) 986-5021
BigID(at)famapr.com