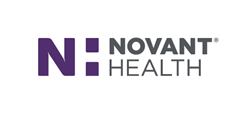 WINSTON-SALEM, N.C. (PRWEB) May 08, 2018
This month, Novant Health is pleased to announce a new partnership with BB&T at selected Winston-Salem branches, which will offer one-stop banking and healthcare resources to the local Spanish-speaking community.
This partnership is aimed at increasing healthcare access for Winston-Salem's underserved Latino community. Novant Health will provide a bilingual Novant Health team member at a local bank to help BB&T customers find healthcare providers, schedule appointments and engage with MyChart, Novant Health's online portal.
BB&T Multicultural Banking Centers have cultural and language proficiencies, and the branch located at 2710 Peters Creek Parkway was selected for the partnership as the market area serves a high volume of Spanish-speaking customers. The Novant Health representative will be onsite on Tuesdays and Thursdays from 10 a.m.-1 p.m.
Based on a focus group of Latino community members, Novant Health recently launched a Spanish version of its website and also created a Spanish version of MyChart, a secure online portal that connects patients with their electronic health record and providers. MyChart allows patients to request and manage appointments and receive information about their health.
The partnership with BB&T enables Novant Health to take the next step in improving care for the local community by letting community members know what services are available to them.
About Novant Health
Novant Health is an integrated network of physician clinics, outpatient facilities and hospitals that delivers a seamless and convenient healthcare experience to communities in Virginia, North and South Carolina, and Georgia. Named in 2016 by Becker's Hospital Review as one of the nation's 150 best places to work in healthcare, Novant Health network consists of more than 1,500 physicians and over 26,000 employees that provide care at over 470 locations, including 14 medical centers and hundreds of outpatient facilities and physician clinics. Headquartered in Winston-Salem, North Carolina, the health system serves more than 4.4 million patients annually and in 2016 provided more than $725.5 million in community benefit, including financial assistance and services. Diversity MBA has recognized the organization as one of the 50 best places for women and managers of diverse background to work and SK&A ranks Novant Health among the top 25 integrated health systems in the nation. In 2017, the magazine Hospitals & Health Networks also recognized Novant Health as one of the country's "Most Wired Hospitals." Novant Health provides care in Virginia under the joint operating company, Novant Health UVA Health System.
For more information, please visit our website at NovantHealth.org. You can also follow us on Twitter and Facebook.
About BB&T
BB&T is one of the largest financial services holding companies in the U.S. with $221.6 billion in assets and market capitalization of $38.9 billion as of December 31, 2017. Building on a long tradition of excellence in community banking, BB&T offers a wide range of financial services including retail and commercial banking, investments, insurance, wealth management, asset management, mortgage, corporate banking, capital markets and specialized lending. Based in Winston-Salem, N.C., BB&T operates over 2,000 financial centers in 15 states and Washington, D.C. A Fortune 500 company, BB&T is consistently recognized for outstanding client service by Greenwich Associates for small business and middle market banking. More information about BB&T and its full line of products and services is available at BBT.com.