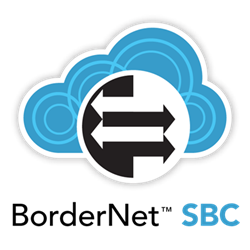 The progress made over the past few years by the Dialogic engineering team in enhancing the BorderNet SBC is enabling us to leapfrog our competition.
PARSIPPANY, N.J. (PRWEB) May 08, 2018
Dialogic, a cloud-optimized applications and infrastructure solutions provider for service providers, enterprises, and developers, announced today the general availability of Dialogic BorderNet SBC 3.7.5. This release adds improved management capabilities and other key features to the company's virtualized session border controller, which delivers unmatched performance, interworking, ease-of-use, security, and advanced routing in an all-software solution.
"This latest release of the BorderNet SBC marks the culmination of major investment in the performance and management capabilities of our BorderNet SBC, and our customers will be able to reap the benefits of those investments," stated David Philips, GVP Virtualized Infrastructure at Dialogic. "Over the last several years, Dialogic has completely re-architected our SBC product portfolio from a hardware-centric solution to a software-only, cloud-native architecture in line with market direction and company vision. With the virtual solution, customers have the freedom to deploy a BorderNet SBC on-premises, in public and private clouds, and in hybrid environments."
Some highlights of Dialogic's recent enhancements in this release include:
Element Management System (EMS), delivering a new, single-pane, centralized management solution for monitoring and managing a globally distributed network of BorderNet SBCs
Network-wide licensing, providing elasticity and license pooling models, reducing total cost of ownership
Number translation support, allowing a BorderNet SBC to have up to 50 translation tables with up to 100,000 entries in each table, which can be uploaded via a GUI from a CSV file or using a RESTful API
SIP-REC support, which allows a BorderNet SBC, acting as a session recording client (SRC), to establish a session with a third-party session recording server (SRS) to record calls or portions of calls
UDP to TCP automatic transition (RFC 3261) support, providing the ability to seamlessly switch from UDP to TCP when SIP packet size reaches a user-defined threshold
"The progress made over the past few years by the Dialogic engineering team in enhancing the BorderNet SBC is enabling us to leapfrog our competition, similar to what Dialogic was able to do with its media processing technology," exclaimed, Bill Crank, President and CEO of Dialogic. "In this cloud-native era, I feel very confident that the BorderNet SBC exceeds our competitors' offerings when it comes to key factors such as performance, high availability, and management of cloud-based functions."
Experts on the BorderNet SBC will be available for meetings and demonstrations this week at ITW (International Telecoms Week) in Chicago. To book a meeting with us, visit https://web.dialogic.com/itw-meeting-request.
On May 9, Dialogic is also sponsoring a webinar by Heavy Reading that will explore the impact of cloud-native service delivery adoption on virtual SBCs (vSBCs) and how they are poised to play a significant role in the cloud-native era. To register for this webinar, visit https://web.dialogic.com/heavy-reading-sbc.
About Dialogic
Dialogic is a leading cloud-optimized solutions provider for real-time communications media, applications, and infrastructure to service providers, enterprises, and developers around the globe. Based in Parsippany, NJ with offices worldwide, Dialogic works with 48 of the world's top 50 mobile operators, and nearly 1,000 application developers build and deploy on agile networks. Learn more about how Dialogic is enabling agility by following us on Twitter @Dialogic, and visiting http://www.dialogic.com and the Dialogic Blog for the latest industry news, trends and advice.
Dialogic and BorderNet are either registered trademarks or trademarks of Dialogic Corporation or a subsidiary thereof ("Dialogic"). Other trademarks mentioned and/or marked herein belong to their respective owners.
Contact
Dialogic
Dialogic Press Team
+1 514 832 3866
press@dialogic.com