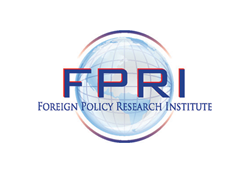 PHILADELPHIA (PRWEB) May 09, 2018
The Foreign Policy Research Institute's (FPRI) strong financial health and commitment to accountability and transparency have earned it a 4-star rating from Charity Navigator, America's largest independent charity evaluator. FPRI also received the Gold Seal of Transparency from Guidestar, the world's largest source of information on non-profit organizations.
Since 2002, using objective analysis, Charity Navigator has awarded only the most fiscally responsible organizations a 4-star rating. In 2011, Charity Navigator added 17 metrics, focused on governance and ethical practices as well as measures of openness, to its ratings methodology. These Accountability & Transparency metrics, which account for 50 percent of a charity's overall rating, reveal which charities operate in accordance with industry best practices and whether they are open with their donors and stakeholders.
In order to receive the Gold Seal, FPRI shared important information with the public using our profile on http://www.guidestar.org. Now FPRI's community members and potential donors can find in-depth information about our goals, strategies, capabilities, and progress. Find us on GuideStar at http://www.guidestar.org/profile/23-1731998.
This is the first time that FPRI has earned these top distinctions. "Transparency and accountability are paramount to FPRI's ability to accomplish its mission of providing non-biased, non-partisan geopolitical analysis to the American public" said Alan Luxenberg, President of FPRI. "Our 4-star Charity Navigator rating and Gold Seal of Transparency demonstrate to our supporters and the general public our sincere dedication to good governance and financial accountability."
About the Foreign Policy Research Institute
FPRI is a non-profit, non-partisan think tank located in Philadelphia, PA. Its mission is to bring the insights of scholarship to bear on the foreign policy and national security challenges facing the United States. It seeks to educate the public, teach teachers, train students, and offer ideas to advance U.S. national interest based on a nonpartisan, geopolitical perspective that illuminates contemporary international affairs through the lens of history, geography and culture.
For more information about FPRI, please visit http://www.fpri.org or contact Eli Gilman at 215-732-3774 ext. 103.
About Charity Navigator
Charity Navigator, http://www.charitynavigator.org, is the largest charity evaluator in America and its website attracts more visitors than all other charity rating groups combined. The organization helps guide intelligent giving by evaluating the Financial Health and Accountability & Transparency of more than 8,000 charities. Charity Navigator accepts no advertising or donations from the organizations it evaluates, ensuring unbiased evaluations, nor does it charge the public for this trusted data. As a result, Charity Navigator, a 501 (c) (3) public charity itself, depends on support from individuals, corporations and foundations that believe it provides a much-needed service to America's charitable givers. Charity Navigator, can be reached directly by telephone at (201) 818-1288, or by mail at 139 Harristown Road, Suite 101, Glen Rock, N.J., 07452.
About GuideStar
GuideStar USA, Inc. is an information service specializing in reporting on U.S. nonprofit companies. In 2016, its database provided information on 2.5 million organizations. GuideStar's mission is to revolutionize philanthropy by providing information that advances transparency, enables users to make better decisions, and encourages charitable giving.