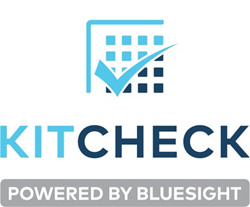 "This new low-profile scanner allows Kit Check to be used in care settings outside the pharmacy—as a mobile restocking solution in the OR, for example" -- Kevin MacDonald, CEO
WASHINGTON (PRWEB) May 09, 2018
Kit Check has added a new low-profile scanning station to its product line-up. The smaller station incorporates the same features and scanning speed as the larger boxes, but measures 27" wide, 23" deep and just 9.25" tall. It is an excellent solution for mobile carts or pharmacies where space is limited and furthers Kit Check's dominance as a developer of OR workflow solutions.
"The reduced size will definitely benefit smaller or space constrained pharmacies," said Kevin MacDonald, CEO of Kit Check. "But more importantly, this new low-profile scanner allows Kit Check to be used in care settings outside the pharmacy—as a mobile restocking solution in the OR, for example. In case after case, hospitals that have automated with us facility-wide have reported tremendous improvements in the accuracy of their medication tracking compared to alternate methods."
The Kit Check system is designed to automate kit and tray management throughout the hospital. By eliminating the need for a technician to pick up and inspect individual medications, restocking can be accomplished up to 96% faster and with dramatically fewer errors. A recent industry survey noted that 56% of hospital pharmacies with automation were using Kit Check, making it the leading solution for medication tray management.
At the heart of Kit Check's solutions is their sophisticated Bluesight platform, which brings the power of artificial intelligence to bear on the problem of item level medication tracking and allows hospitals to efficiently manage and interpret highly complex information.
"This goes well beyond crash cart medication tracking, " said Cameron Ferroni, Chief Product Officer at Kit Check, "Hospitals are tying themselves in knots attempting to use their dispensing cabinets to manage inventory in the OR. The real value is getting the smaller box out of the pharmacy so it can be used to address the accuracy of item-level tracking in those ADC-only workflows. Once that is resolved we can provide solutions for controlled substance tracking, lost charge reconciliation and automated ordering."
The low-profile scanner is just one of an extensive set of options offered by Kit Check that can be configured to meet the needs of any hospital's workflow. Also new for 2018 is an enhanced 'no fold' tag. This evolution of Kit Check's Detailed tag wraps securely around medications and features a printable space that permits drug information to be printed on the tag, but doesn't require folding prior to application, making tagging 25% faster. For hospitals seeking even more process efficiency, Kit Check maintains relationships with a wide variety of tagging partners who can deliver pre-tagged medications, activated and verified,
For more information on the suite of Kit Check medication tracking solutions, or to request a demonstration, visit kitcheck.com or call 786-548-2432.