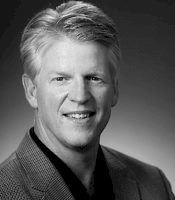 I am excited to join TOPS Software to help them continue their leadership position in the HOA back office solution suite.
CLEARWATER, Fla. (PRWEB) May 09, 2018
TOPS Software, LLC, a leading provider of Community Association Management software, today announced the appointment of Tim Vollman to the role of Chief Operating Officer. Over the past 25 years, Vollman has brought leadership, product innovation, and go-to-market strategies to multiple enterprise software companies. Through Vollman's leadership, these companies have grown significantly and achieved leadership positions in their respective markets.
As COO at TOPS, Vollman will head operations and continue to lead the market while expanding TOPS' offerings to meet the demand of their clients. Vollman has experience helping to lead similar companies in the HOA sector, having lead CII (now called Frontsteps) for 2 years prior to its sale to CIP Capital.
"Tim is a great addition to the TOPS leadership team," said Mike Hardy, TOPS' CEO and President. "He is an executive with a proven track record of success, a deep understanding of both software companies and the community management industry, and has excelled in building growth-oriented organizations.
Our goal is to continue to lead the market while expanding our offerings to meet the demands of our clients, and we believe Tim is the right person to guide us there."
TOPS Software was founded in 1985 with a mandate to provide technology solutions to the community association management industry. In 2013, CEO Mike Hardy recognized a need for a modern, web-based solution that would sustain the industry 30 years into the future, and TOPS [ONE] was conceived. Today, TOPS [ONE] is a robust, full-stack app for community association management, with a focus on comprehensive accounting tools built to meet the special needs of community associations.
"TOPS has something pretty amazing to offer the Community Association Management industry. TOPS [ONE] provides a single platform for all HOA back office activities, and is the only 'pure play' SaaS offering in the HOA single family market," said Vollman. "I am excited to join TOPS Software to help them continue their leadership position in the HOA back office solution suite."
ABOUT TOPS SOFTWARE
TOPS Software helps community association management (CAM) companies save time and effort in managing condominium and homeowners associations. Founded in 1985, TOPS has dedicated over thirty years to providing the CAM industry with technologies that help management companies grow. TOPS applications are used by thousands of organizations to manage millions of homes across the United States. Learn more about TOPS at http://www.topssoft.com.