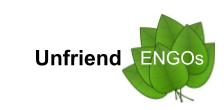 Canada's economy is suffering billions of dollars in economic losses from blockaded pipelines; many such activists have been incited to action by ENGOs and activists like Dr. Suzuki
Calgary, Alberta, Canada (PRWEB) May 10, 2018
On May 7, 2018, BNN Bloomberg reported that Alberta's United Conservative Party leader, Hon. Jason Kenney, had 'declared war on the green left' at the party's weekend AGM, says Friends of Science. Kenney's speech to delegates included a promise to repeal the carbon tax and to investigate foreign influence on Canada's climate and energy policies. He singled out the David Suzuki Foundation as an example of charitable foundations he would work to delist.
Dr. Suzuki has been the subject of much controversy over the University of Alberta's announcement that it would confer an honorary degree on him at this year's spring convocation. Friends of Science Society membership includes many science graduates from the University of Alberta. Friends of Science rejects the statement of U of Alberta president Dr. David Turpin justifying the award to Dr. Suzuki and posted a rebuttal on their blog on May 9, 2018.
Canada's economy is suffering billions of dollars in economic losses from blockaded pipelines; 175,000 oil-industry experts, skilled trades and labourers are unemployed. Many anti-oil sands protesters have been incited to action by foreign funded ENGOs and activists like Dr. Suzuki.
Dr. Suzuki frequently rails against big corporations which he says control government and media but he is silent about a sponsor of the David Suzuki Foundation (DSF) – the global giant Power Corporation, which has funded DSF since 2007, according to its 2016 CDP report.
Meanwhile, Canadians are on the warpath demanding transparency on the costs of carbon taxes to ordinary Canadians with Senator Linda Frum quizzing economists in Banking Hearings, Conservative MP Pierre Poilievre has been persistently demanding answers in the House of Commons, and Jason Kenney testified to the House of Commons finance committee that people don't have a choice about reducing energy use in a vast, cold country. Premier Scott Moe of the province of Saskatchewan is taking the federal government to court over the carbon tax.
Friends of Science says Paris Agreement targets are unattainable without mass destruction of the Canadian economy, as outlined in Robert Lyman's article, "Can Canada Survive Climate Change Policy?" a view echoed in Friends of Science May 2, 2018 report entitled "CHECKSTOP" which rebuts the federal government's recent paper on carbon taxes and Gender Based Analysis. Further, Canada's GHG output is a tiny portion of that in the world.
In "CHECKSTOP," Friends of Science Society recommends that Canada align itself with US policies on climate and energy as the US is the largest trading partner. The two countries have friendly relations and share similar economic and cultural values.
As reported by Climate Home News on May 9, 2018, Bonn climate change talks, meant to pave the road to Paris Agreement rules, have stalled out on financial issues since the US pulled out of the agreement. Robert Lyman predicted this scenario in his blog post of June 4, 2017: "Where will the UN get its climate money from now?
Friends of Science hold the position that the sun and internal earth variability like ocean cycles drive climate change; the effect of human-caused carbon dioxide is nominal, therefore economically damaging carbon taxes and GHG targets are unnecessary.
About
Friends of Science Society is an independent group of earth, atmospheric and solar scientists, engineers, and citizens who are celebrating its 16th year of offering climate science insights. After a thorough review of a broad spectrum of literature on climate change, Friends of Science Society has concluded that the sun is the main driver of climate change, not carbon dioxide (CO2).
Friends of Science Society
P.O. Box 23167, Mission P.O.
Calgary, Alberta
Canada T2S 3B1
Toll-free Telephone: 1-888-789-9597
Web: friendsofscience.org
E-mail: contact(at)friendsofscience(dot)org
Web: climatechange101.ca