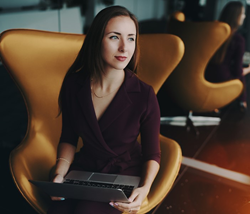 Outsourcing IT to a trusted partner strengthens cyber-security while allowing staff to focus on more important wealth management responsibilities.
HOBOKEN, N.J. (PRWEB) May 10, 2018
A NYC area IT consultant and MSP reviews the unique risks facing America's family offices, organizations that manage the assets of wealthy families, in a new article from eMazzanti Technologies.
The informative article describes how limited staff, out-of-date systems and multi-generational families create risks and add complexity that threaten the financial well-being of the family and the personal safety and reputation of family members. A multi-faceted strategy for family offices to mitigate cyber-security risks is then presented.
"Family offices make attractive targets for cyber-criminals," stated Jennifer Mazzanti, CEO, eMazzanti Technologies. "Outsourcing IT to a trusted partner strengthens cyber-security while allowing staff to focus on more important wealth management responsibilities."
Below are a few excerpts from the article, "Family Office Risk Management in the Digital World"
"In North America alone, over 4,500 family offices provide wealth management for, and oversee the affairs of, ultra-high net worth families. Family offices differ as widely in form and function as the families they represent. However, there are many commonalities among the challenges they face and the roles they fill, including family office risk management."
"Hackers routinely use social engineering and email to great effect. An employee who clicks on a malicious file or responds to a request from a seemingly legitimate source may give hackers instant access to sensitive information, a serious family office risk management concern."
Family Office Risk Management Strategies
"Inventory of connected equipment – Conduct yearly inventories of everything connected to the internet. Ensure that all devices have updated software, robust passwords, and virus protection. This includes obvious items like laptops, routers and tablets. Also, check all smart devices such as printers and security cameras."
"Layered security – Virus protection alone will not provide adequate defense from attack. Implement a layered approach that combines attack prevention with detection and response. Employ available technology tools for encryption, backups, vulnerability testing and monitoring."
Read more Family Office Risk Management Strategies >>
Benefits of a Trusted Partner
Implementing the right technology in the right way can ensure security and privacy of critical information and provide the flexibility to adapt to changing circumstances. Choosing a trusted technology services provider eases the burden on the family office, allowing staff to focus on wealth management, philanthropic initiatives and other priorities.
The experts at eMazzanti Technologies offer comprehensive IT services with a focus on keeping sensitive family data safe from attack and available when and where it is needed. From business cloud services to email protection and 24/7 network security, eMazzanti provides elegant solutions to family office risk management needs.
Related resource information:
Why Government Websites Need Strong Cybersecurity
3 Ways to Catch Email Phishing Scams Before They Catch You
About eMazzanti Technologies
eMazzanti's team of trained, certified IT experts rapidly deliver retail and payment technology, digital marketing services, cloud and mobile solutions, multi-site implementations, 24×7 outsourced network management, remote monitoring and support to increase productivity, data security and revenue growth for clients ranging from law firms to high-end global retailers.
eMazzanti has made the Inc. 5000 list eight years running, is a 2015, 2013 and 2012 Microsoft Partner of the Year, 2016 NJ Business of the Year, 5X WatchGuard Partner of the Year and one of the TOP 200 U.S. Microsoft Partners! Contact: 1-866-362-9926, info(at)emazzanti.net or http://www.emazzanti.net Twitter: @emazzanti Facebook: Facebook.com/emazzantitechnologies.