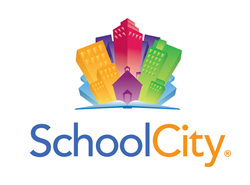 "Based on the pilot, our teachers indicated that having the ability to provide immediate review or acceleration activities by standard based on student performance has the potential to be a game changer." Jason Naile, Director of Instructional Technology and Media at Forsyth County Schools, GA
SANTA CLARA, Calif. (PRWEB) May 21, 2018
SchoolCity proudly announces a partnership with SAFARI Montage to bring the expansive quality resources from their Learning Object Repository (LOR) into the newly announced Personalized Review Assignment (PRA) tool within the SchoolCity SUITE platform. This alliance reinforces both company's strong commitment to the IMS Global interoperability mission and dramatically advances the drive to Personalized Learning for school districts across the country.
"SAFARI Montage users will be able to access high-quality rich media resources in the SAFARI Montage LOR from within the SchoolCity Personalized Review Assignment feature. What's really cool is that the resources will be pulled in automatically using the state standard benchmark being assessed to personalize the learning path for each student", said Tim Beekman, President and Co-founder, SAFARI Montage.
The PRA has just completed testing for inclusion in our SUITE 6.0 July Release. And the feedback is exciting, including praise from Jason Naile, Director of Instructional Technology and Media at Forsyth County Schools, GA, stating "SchoolCity PRAs have the potential to provide great value to our teachers and students. Based on the pilot, our teachers indicated that having the ability to provide immediate review or acceleration activities by standard based on student performance has the potential to be a game changer. We are excited to see the addition of PRAs to the SchoolCity platform in the future and look forward to working with SchoolCity as a partner on this work."
Vaseem Anjum, President and CEO of SchoolCity, says "The power of our new Personalized Review Assignment tool is supercharged by the quality of the SAFARI Montage resources. Students will be excited in the ownership of their own learning."
Districts that would like to learn more on the SchoolCity Personalized Learning Review tool and the SAFARI Montage LOR are encouraged to check out the video demo at https://youtu.be/YVUIBUQPryE, call 800-615-0254 for a custom demo or visit https://www.schoolcity.com/personalized-learning.
###
About SchoolCity
SchoolCity provides innovative personalized learning solutions for students by using assessment and analytics to drive the selection of resources that help students gain mastery of knowledge and skills necessary to attain college and career readiness. Integrating seamlessly within the K-12 ecosystem, SchoolCity delivers intuitive tools to help students and educators monitor progress and make data-driven decisions that improve educational outcomes. We proudly back our industry-leading product lineup with comprehensive customer care that engages users from district to classroom. For additional information, visit http://www.schoolcity.com.
About SAFARI Montage
SAFARI Montage is the leading K–12 Learning Object Repository, Video Streaming Library, IPTV & Live Media Streaming provider. The platform provides an interoperable foundation for teachers and students to access procured, created and curated educational digital resources, create playlists and integrate items into their LMS. The platform is IMS certified in LTI, Common Cartridge, OneRoster, and CASE. SAFARI Montage servers come preloaded with educational video titles tied to the curriculum from the industry's leading video publishers, which include Schlessinger Media, PBS, The History Channel, National Geographic, Scholastic, Disney Education, BBC and more.