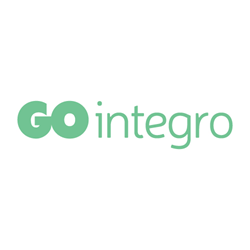 Companies that address employee engagement through better leadership practices, technology and proper strategy reap the rewards of stronger Employer branding, retention and productivity, as the study suggests
BUENOS AIRES, Argentina (PRWEB) May 12, 2018
GOintegro, Latin America's leading Employee Engagement Platform, has published the results of their 2nd Latin American Employee Engagement Survey, which revealed how companies are injecting more and more budget into programs intended to strengthen employee engagement.
More than 1,200 Human Resources professionals were surveyed, with great participation from large and small companies with operations in Argentina, Chile, Brazil, Colombia, Mexico and Peru. They answered 15 questions to reveal insights such as the main issues holding back Employee Engagement. They are not about lack of budget (71% of the companies currently have a formal budget for initiatives related to Employee Engagement) but related to leadership's commitment and time invested to execute Employee Engagement initiatives.
Key survey findings include:

62% of companies plan to increase their investment in Employee Engagement this year.
More than 25% of successful companies (who met or exceeded their HR goals in 2017) have a formal Employee Engagement strategy.
90% of HR leaders consider Employee Engagement to be important or very important
66% of Directors and VPs reveal that their biggest issue towards Employee Engagement is related to time management and 48% lack of commitment.
The study indicates that Human Resources directors and senior executives in Latin America acknowledge the importance of adequate Employee Engagement management and strategy. However, the lack of time and commitment they are dedicating to oversee Employee Engagement actions and initiatives is holding them back.
"An adequate Employee Engagement management requires more than just generating "moments" that make workers feel happy. It means truly applying, caring and committing to strategies and initiatives, not only during its launch and first evaluation, but also in its evolution and development over time with cross-cutting initiatives throughout the organization" says José Guerra Chief Marketing Officer, GOintegro
The most successful companies in meeting their organizational and HR objectives show higher levels of Employee Engagement strategy development and a designated budget for it. However, "Many companies today are searching for ways to put consumers first, but have overlooked the importance of Employee Engagement or Employee Experience. Companies that address employee engagement through better leadership practices, technology and proper strategy reap the rewards of stronger Employer branding, retention and productivity, as the study suggests" says Germán Dyzenchauz". CEO & CO-founder of GOintegro.
In conclusion the biggest takeaways from GOintegro's 2nd annual Latin America Employee Engagement Study are that Employee Engagement is a hot topic, it's important and organizations and it's leaders know it. Nevertheless, HR leaders must shift their priorities and dedicate more time and energy to boost their overall Employee Engagement rates.
Please click here if you wish to download the complete 2nd Latin American Employee Engagement Study Results
-----------------
About GOintegro
GOintegro is the leading Employee Engagement platform in Latin America, used daily by more than 500 corporate clients, representing over 1 million people, as their main tool for driving employee engagement. Offering a single platform with integrated applications to develop all the Internal Communication, Recognition, Benefits, Rewards & Incentives initiatives. With 140 employees present in 13 countries, GOintegro covers all Latin America's Employee Engagement needs. More than 500 companies, from 100 to 100,000 employees,
use GOintegro day by day to boost organizations Digital Transformation.
For more information please contact:
José Guerra
Chief Marketing Officer, GOintegro
Cell Phone: +56 9 6616 8188
Email: jose.guerra(at)gointegro(dot)com