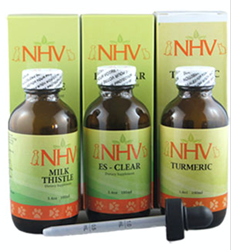 Pet cancer affects one in four dogs and one in five cats, which accounts for a lot of pets.
STAMFORD, Conn. (PRWEB) May 11, 2018
In observance of Pet Cancer Awareness Month, the American Pet Products Association (APPA) is proud to highlight its members' products aimed at preventative health and wellness to help owners provide optimal health for their pets. Pet cancer affects one in four dogs and one in five cats, which accounts for a lot of pets. This annual observance, founded by the Blue Buffalo Foundation, was created to increase awareness about pet cancer and raise money to help support pet cancer research and treatments.
Protect pets from skin cancer with the Sun Shield Tee by Gold Paw Series. This lightweight stretch jersey tee blocks 98 percent of the sun's dangerous ultraviolet rays and has a 50 plus ultraviolet protection factor (UPF) rating. It minimizes the risk of skin cancer for pets with sensitive skin, hairless breeds and light colored dogs.
Price: $22.00 - $44.00
http://www.goldpawseries.com
Emeraid Sustain Highly Digestible Nutrition (HDN) promotes lean muscle mass, body weight gain, detoxification of vital organs and immune system support for dogs and cats. It contains purified amino acids, hydrolyzed protein and carbohydrates, antioxidants and more. Just add water to Sustain HDN powder to feed in a bowl, in a syringe, as an HDN bite, or even through a veterinarian-placed feeding tube.
Price: $15.99 - $174.99
http://www.emeraid.com
For overall health, the Pet Cancer Super Support Kit by NHV Natural Pet Products help maintain a good quality of life for pets and boosts the weakened immune system to help fight cancerous cells. The kit comes with a bottle of ES-Clear, Milk Thistle and Turmeric which help support liver function, ease pain and discomfort and are glycerin-based and safe for long-term use.
Price: $113.85
http://www.nhvnaturalpetproducts.com
High Potency HempImmunity Multi-Action Soft Chews by Hempvet were developed for immune, allergy and general health and wellness support in dogs of all breeds and ages. Multi-action means that there is more than one active ingredient targeted to support normal immune system function. Loaded with over 20 amino acids, vitamins, minerals and antioxidants, these pumpkin flavored chews support overall health.
Price: $39.99
http://www.reillyshempvet.com
Gut health and functionality is important for overall health. Digestive Greens by Vibrant Companions is a health supplement for dogs and cats formulated to provide high fiber greens and grasses to support digestion. The formula is also rich in antioxidants to help protect cells against free radicals that can cause damage, thus helping to promote healthy cell replication.
Price: $29.95
http://www.vibrantcompanions.com
Additional information, product samples, images and interview opportunities available upon request.
The American Pet Products Association (APPA) is the leading trade association serving the interests of the pet products industry since 1958. APPA membership includes more than 1,200 pet product manufacturers, their representatives, importers and livestock suppliers representing both large corporations and growing business enterprises. APPA's mission is to promote, develop and advance pet ownership and the pet product industry and to provide the services necessary to help its members prosper. APPA is also proud to grow and support the industry through the following initiatives: Pets Add Life (PAL), the Human Animal Bond Research Institute (HABRI), The Pet Leadership Council (PLC), the Pet Industry Joint Advisory Council (PIJAC), Bird Enjoyment and Advantage Koalition (BEAK), and the Pet Care Trust. Visit http://www.americanpetproducts.org for more information.
About the Blue Buffalo Foundation
The Blue Buffalo Foundation was established in 2003 by Blue Buffalo Company, a manufacturer of natural dog and cat foods under the BLUE™ brand name. Finding a cure for pet cancer is one of the top priorities for Blue Buffalo because its founders have had very personal experience with this disease. "Our dog Blue, a large breed Airedale and a great pal, had three bouts with cancer," said Bill Bishop, Blue Buffalo's founder. "After Blue's battles, we wanted to do something meaningful to help find a cure for this devastating disease. So one of the first things we did after starting our pet food company was to establish the Foundation to raise money for pet cancer research, and raise awareness among pet parents of the early warning signs of this disease." Visit http://www.PetCancerAwareness.org for more information.