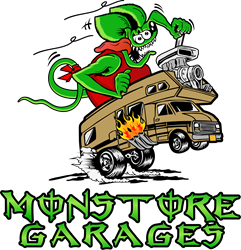 Every resold garage condominium netted the owners a profit above and beyond all costs
PALM SPRINGS, Calif. (PRWEB) May 14, 2018
Owners of expensive recreational vehicles, collectible cars and boats are turning to a relatively new hot concept, Garage Condominiums. After shelling out big bucks for a big toy, these owners don't balk at paying $90,000 to $175,000 for a secure place to keep it.
Ownership is the same as any other real estate, except you can't live in the garages, even though some have bathrooms and showers. Many have customized the interiors with bars, lofts, and custom wall treatments. A Man Cave in every sense of the word. The benefits don't stop there. Ted Deits, pioneer developer of Eucalyptus at Beaumont said, "when I first announced I was going to sell storage, many thought I was crazy." Deits continued, "the math simply works and we have now proven the concept." Ted Deits said, "those that bought my garage condos, and later sold them, never spent a single penny." "Every resold garage condominium netted the owners a profit above and beyond all costs," Deits said.
David Gandolfo, Developer of 45 garage condominiums, Monstore Garages, Palm Springs, released 15 garages for pre construction sales on April 4th. All were sold before noon the same day. David said, "the demand for larger storage garages is huge, and has been ignored by traditional self-storage, since the rental return on larger units is far less than on the typical 8 x 10 rental units." Dave continued, "Garage condominiums fill the gap between self storage closets, and full warehouses, with the added benefit of full ownership."
Collectively, David and Ted have constructed over 150,000 sq ft of garage condos, and they are not stopping. Future projects include Reno Nevada, Las Vegas Nevada, Ventura California, Oceanside California, and Pismo Beach California.