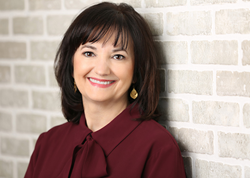 "[Sezzle] has devised a win-win for the customer and the merchant, without forcing them to take on any undue risk. I'm excited to work with the brilliant minds behind this solution, and be a part of the continued growth of the brand."
SAN FRANCISCO (PRWEB) May 14, 2018
Sezzle, the leading financial technology company offering interest-free installment plans for online shoppers, announced today that they have added Karen Hartje as Chief Financial Officer. Hartje will oversee the company's finance and accounting operations.
"I agreed to join Sezzle because they're addressing a significant problem. Most millennials have a poor credit score or lack one altogether, and thus have a hard time obtaining credit. However, this doesn't mean they are financially unstable or lack disposable income. Banks and credit bureaus just haven't found an effective way to evaluate their creditworthiness. Sezzle's alternative underwriting model opens up a significant market for online retailers, and enables more consumers to buy the things they want and need" explains Hartje. "The company has devised a win-win for the customer and the merchant, without forcing them to take on any undue risk. I'm excited to work with the brilliant minds behind this solution, and be a part of the continued growth of the brand."
Hartje comes to Sezzle as a veteran of the online payments and financial technology industries, and a proven track record of successful growth stimulation and strategic executive leadership. She was the early finance leader at Bluestem Brands and was responsible for leading the company from relaunch to $2 billion in sales, which resulted in a successful acquisition.
"We're very pleased to add Hartje to Sezzle's executive team. Her experience growing ecommerce and finance companies will be integral to our company's future," explains Charlie Youakim, CEO of Sezzle. "The entire Sezzle team welcomes Hartje, and we eagerly anticipate the unique skill set she brings to our company."
About Sezzle
Sezzle is a company focused on financially empowering young consumers. Sezzle's exciting new payment platform helps consumers gain access to additional purchasing power via interest-free installment plans. This increase in purchasing power increases sales and lifts order values for Sezzle merchants. Sezzle uses a proprietary underwriting model in place of traditional credit checks when making credit decisions, enabling them to approve approximately 100% more applicants than other consumer financing solutions. You can learn more about Sezzle at https://sezzle.com.