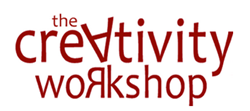 NEW YORK (PRWEB) May 14, 2018
Representatives with The Creativity Workshop announced today that those who attend their workshops are now eligible for graduate credits and continuing education units.
"We're excited that participants are now able to receive up to three graduate level credits or professional Continuing Education Units (CEUs) from the University of the Pacific Center for Professional Development and Continuing Education after taking one of our Creativity Workshops," said Ceci Glusman, spokeswoman for The Creativity Workshop.
Glusman went on to explain that The University of the Pacific in San Francisco is the oldest chartered university in California, established in 1851. It is fully accredited by the Western Association of Schools and Colleges. Registration forms are now available.
There are four requirements for graduate credits/continuing education units. The first requirement is to take The Creativity Workshop. The second requirement is to simply fill out the University of the Pacific's Professional Development Program form. The third requirement is to develop some projects or plans of action focusing on how the participant can use what they learned at The Creativity Workshop in their work. The fourth and final requirement is for the participant to write a three to nine-page report (depending on how many credits the participant want) on those projects or plans of action.
In terms of the credits and project reports, according to Glusman, participants will work directly with the University of the Pacific's Instructor of record, Dr. Allan Lifson, who will oversee and grade the participant's coursework. For all questions about graduate credits and CEU requirements, contact Dr. Lifson via email at ecg1(at)ecg1(dot)net or by phone at 1.800.479.1995.
For more information, please visit https://creativityworkshop.com/graduate-credits-and-ceus.html and http://www.creativityworkshop.com/faq.
About The Creativity Workshop
The Creativity Workshop is based in New York City and is taught around the world.
The Creativity Workshop was established in 1993 by educator and writer Shelley Berc and multimedia artist Alejandro Fogel. The organization is dedicated to teaching individuals and groups about creative processes.
Contact Details:
The Creativity Workshop
One Columbus Place
40th Floor Suite N40F
New York, NY 10019
Tel: (212) 203-3252
Email: questions(at)creativityworkshop(dot)com
Source: The Creativity Workshop
###