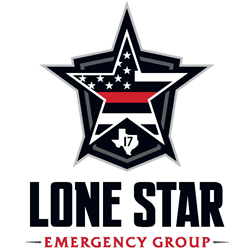 HOUSTON (PRWEB) May 15, 2018
Today, Lone Star Emergency Group is proud to announce that it is now the exclusive Texas dealer for the ZeroRPM battery-powered Idle Mitigation System specifically engineered for E-ONE and Ferrara fire apparatus.
The ZeroRPM system, which was developed as part of a partnership with the REV Group, will automatically switch off a fire truck's chassis engine to power the warning lights, work lights, and scene lights for 30 minutes or more depending on amp draw and size of the battery module. Through use of the system, fire departments can reduce fuel costs, excessive engine wear, and scene noise, while also promoting cleaner air for the environment and providing operators with cab comfort without running the vehicle's engine.
The benefits of the Idle Mitigation System include:

Operates in complete silence
Reduces fuel consumption
Requires no maintenance
Results in less frequent DPF regenerations due to reduced idling
Results in less wear on power train due to reduced idle time
Powers optional HVAC system to keep cab cool
"When now matters, first responders need to know that they will have enough power to handle any emergency situation," says Brad Fullington, CEO of Lone Star Emergency Group. "Through our growing partnership with the REV Group, we are excited to offer ZeroRPM's Idle Mitigation System to help keep fire departments focused on protecting lives and property, while also helping to protect the environment."
About Lone Star Emergency Group
Owned by former Major League Baseball All-Star Todd Helton, Lone Star Emergency Group offers a full line of Ferrara and E-One Fire Apparatus, as well as Type 1, Type 2, and Type 3 McCoy Miller ambulances. The company also carries a complete inventory of parts and loose equipment, and provides repairs and other support via its statewide roadside service division and state-of-the-art service centers in Houston and Dallas.
For more information about Lone Star Emergency group, visit LoneStarEG.com.
###