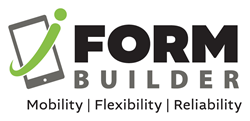 Our primary goal is to keep our client data secure and compliant with all privacy laws at all times, and we are willing to go the extra mile to do just that," -Sze Wong, CEO
HERNDON, Va. (PRWEB) May 14, 2018
Today, Zerion Software's iFormBuilder announced steps it has taken to drive toward General Data Protection Regulation, or GDPR, compliance, making it one of the first mobile form-building solutions to do so.
"Our clients are worldwide, as such, taking steps to comply with the EU's new GDPR standards and regulations is deeply important to us at iFormBuilder. Our primary goal is to keep our client data secure and compliant with all privacy laws at all times, and we are willing to go the extra mile to do just that," explained Zerion Software CEO, Sze Wong.
The EU's GDPR is a new set of regulations designed to provide EU citizens with control over their personal data. Based on this, GDPR creates a regulatory environment and set of standards that moderate personal data, privacy and consent. Organizations collecting data in the EU must ensure that it is gathered legally, meeting specific conditions to avoid penalties. It applies to all organizations inside the EU, and all organizations outside of it which interact with businesses within.
Based on this information, and the conditions outlined by the GDPR, Zerion Software has taken the following steps to bring iFormBuilder into compliance ahead of the May 25 deadline:

Updating iFormBuilder's privacy policy while consolidating the US and EU policies into a single, global policy to prepare for the adoption of GDPR and future privacy regulations while clearly stating compliance with Privacy Shield.
Completing Privacy Shield certification to ensure best practices are in use when transferring data to countries outside of the EU. All data transferred will take place under authorized Privacy Shield conditions.
Reviewing subprocessor agreements with tech partners that support the iFormBuilder platform and infrastructure to ensure required agreements are in place and that each are in compliance.
Building up and reinforcing existing infrastructure with the UK Data Center to prepare for increased demand from the UK cloud.
Developing new features to help customers comply with any data export and/or erasure requests, as required by the GDPR.
Providing form templates for capturing consent.
As data privacy and personal data concerns continue to increase on a global level, Zerion Software is committed to maintaining and exceeding standards, in keeping with the mission to provide the highest level of security available to customers.
To learn more about Zerion Software's steps to bring iFormBuilder into compliance with the GDPR visit: https://www.zerionsoftware.com/security/gdpr.
To learn more about the GDPR and how it may affect your business, visit: https://www.eugdpr.org/
About Zerion
For over 10 years, Zerion Software has believed that there has to be a better way. Zerion builds products that enable customers to consistently improve how they use and interact with their data. Zerion knows that good data drives better decision-making, which allows our clients to focus on what matters most, and in the process save time, money, resources, and lives. Zerion is committed to building the world's most flexible, and scalable enterprise software platform that offers end-to-end inspection, survey, and audit solutions to help drive safety, compliance, and better decision-making throughout organizations.