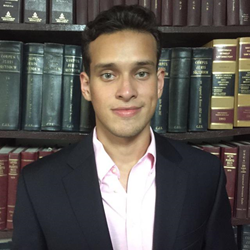 If there ever was a "best" moment to come in with a solution to a problem for the Puerto Rican government, it would be now.
NEW YORK (PRWEB) May 14, 2018
4NEW, announced they have entered into formal talks with Blockchain Puerto Rico, an organization supporting the use and development of blockchain technologies to solve contemporary issues in Puerto Rico to build the first Waste-to-Energy power plant on the island.
Puerto Rico's Department of Economic Development and Trade (DDEC) recently launched a Blockchain Advisory Council, to develop the best possible regulations and legal framework to support blockchain businesses. As a US commonwealth, the island offers entrepreneurs the same protections given by the US federal government.
"We're seeing a giant push by the entrepreneurial sector for the tokenization of precious commodities such as a electricity. The space is very competitive but 4NEW has been able to capitalize a niche market for itself within the energy sector: the tokenization of waste to energy electricity." said Jose Gonzalez, Executive Director of Blockchain Puerto Rico and Member of Board of Directors at International Decentralized Association of Cryptocurrency and Blockchain (IDACB) an initiative for the international driving standardized principles of market legal regulation and synchronize law initiatives in Blockchain and Cryptocurrency. "If there ever was a "best" moment to come in with a solution to a problem for the Puerto Rican government, it would be now." added Mr Gonzalez.
The energy sector in Puerto Rico was severely disrupted by Hurricane Maria in September 2017. Reports from residents there state that electricity is not fully restored, transmission lines are yet to be erected in many locations around the island and places that do have electricity experience frequent blackouts. The government now more than ever is exploring alternatives within the private sector to the state run power company PREPA (Puerto Rico Electric Power Authority) which is also well supported by Puerto Rico's governor Ricardo Rossello, who has been very vocal in his support for microgrid infrastructure.
4NEW, who recently announced that they have secured the first two waste-to-energy power plants in the United Kingdom, see Puerto Rico as an ideal location for an additional plant given the need for a cost-effective power solution. "Puerto Rico's devastation last year from the hurricane was severe; we are thrilled to be able to begin discussions to help the island rebuild a sustainable energy solution that will address two major challenges the island faces today: waste management and affordable energy." said Varun Datta, founder of 4NEW.
ABOUT 4NEW
4NEW is a waste-to-energy company focused on the production and provision of electricity to power the mining of popular cryptocurrencies such as Bitcoin and Ethereum. Thanks to the waste-to-energy model, energy produced is 'free', given the revenue generated from waste processing. Consequently, as Bitcoin mining gets increasingly harder to maintain profitably, 4NEW's ecosystem, coupled with free energy, will be disruptive, providing users with unparalleled competitive edge compared to all other actors within the mining industry.