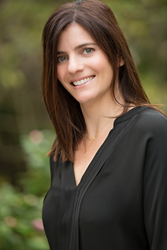 PACIFIC PALISADES, Calif. (PRWEB) May 15, 2018
Haute Residence welcomes Lisa Optican to its invitation-only network of top real estate professionals.
A Luxury Estates Director with Compass, a seasoned attorney, and a former property developer, Optican possesses an unparalleled level of real estate expertise. A Los Angeles native, she relies on her knowledge and appreciation of the subtle nuances of the city to guide her clients to the area that best resonates with their lifestyle.
Optican's sale of Marilyn Monroe's former residence in Brentwood garnered her worldwide coverage and she recently helped one of her clients close on one of the most notable and widely discussed properties in the Palisades in late 2017.
About Haute Residence:
Designed as a partnership-driven luxury real estate portal, Haute Residence connects its affluent readers with top real estate professionals, while offering the latest in real estate news, showcasing the world's most extraordinary residences on the market and sharing expert advice from its knowledgeable and experienced real estate partners.
The invitation-only luxury real estate network, which partners with just one agent in every market, unites a distinguished collective of leading real estate agents and brokers and highlights the most extravagant properties in leading markets around the globe for affluent buyers, sellers, and real estate enthusiasts.
HauteResidence.com has grown to be the number one news source for million-dollar listings, high-end residential developments, celebrity real estate, and more.
Access all of this information and more by visiting: http://www.hauteresidence.com