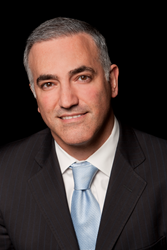 NEW YORK (PRWEB) May 23, 2018
As silicone breast implants have progressed through increasingly sophisticated generations of devices, medical research into their safety and efficacy has progressed along with them. This April marked the release of the latest results of a 10-year Core Study led by a group of doctors exploring Sientra's round and shaped silicone gel breast implants. NYC plastic surgeon Dr. Kaveh Alizadeh is one of the five clinical study investigators for Sientra who worked on the project.
Their ultimate conclusion to this, the largest such study to date: Sientra's silicone gel breast implants, both round and shaped, are confirmed as having a strong safety profile and patient satisfaction rate.
The study focused exclusively on Sientra silicone gel breast implants placed by board-certified plastic surgeons. It involved 1,788 patients and 3,506 implants. Enrollment started in 2002, and the patients who ultimately qualified were required to come in for follow-up office visits six to 10 weeks after their breast implant surgery, and then annually for the next decade. Some also received magnetic resonance imaging (MRI) to investigate for possible ruptures.
In all, 1,116 of the patients were undergoing primary augmentation, which means this was their first such surgery, while 363 were undergoing revision augmentation to address the results of a prior breast surgery. There were also 225 patients undergoing primary reconstruction with implants to rebuild breasts damaged or lost to trauma, disease, or surgery, and 84 patients undergoing revision-reconstruction to correct the results of a prior reconstruction surgery with implants.
The breast implants themselves came in a range of types and styles, including two types of gel fills (High-Strength Cohesive or the more cross-linked High Strength Cohesive Plus), two shapes (round or teardrop), two types of surface (smooth or textured), three base footprints (round, oval, or "classic" shaped), and a variety of projections.
Throughout the 10-year study, 500 of the 1,788 patients underwent 642 reoperations, more than half of which were for cosmetic reasons, including correcting an asymmetry or addressing sagging or malpositioning of the implant. A little more than 19 percent of these cosmetic reoperations were for women who wanted to make a size or style change. The non-cosmetic reasons for reoperation included capsular contracture; infection-, nipple-, or skin-related issues; healing-related complications; and suspected ruptures.
No cases of breast implant associated anaplastic large cell lymphoma, a rare blood disease that may be linked to certain types of implants, were found in the 10-year study.
In all, the Sientra implants were found to have relatively low rates of key complications that are in line with or even below industry standards for breast implants over roughly 10 years.
The entire article is available to read as part of a featured supplement in the peer-reviewed journal Plastic and Reconstructive Surgery, volume 141.
Dr. Kaveh Alizadeh is a board-certified plastic surgeon who offers a wide range of face, body, and breast procedures, including reconstructive surgery, at his New York-based practice, Alizadeh Cosmoplastic Surgery. He specializes in breast augmentation and has conducted many clinical trials via his Clinical Research Division, through which he investigates devices, injectables, and more.