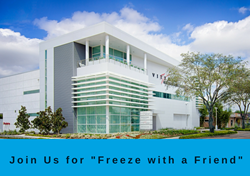 HOUSTON (PRWEB) May 15, 2018
Mirror Mirror Beauty Boutique is excited to announce the most anticipated celebration of the spring: the CoolSculpting Freeze with a Friend event. Everyone is invited to Mirror Mirror Beauty Boutique on Thursday, May 24, from 3:00 pm to 6:00 pm. for refreshments, complimentary CoolSculpting consultations, special discounts and door prizes.
CoolSculpting was first approved by the Food and Drug Administration (FDA) in 2012, as an effective treatment for isolated pockets of fatty tissue. Today, CoolSculpting is the most popular, nonsurgical fat reduction system. With multiple, unique applicators, each designed for a specific treatment area, CoolSculpting can offer a 20-25% reduction in fatty tissue on the abdomen, flanks, inner and outer thighs, lower back, arms and chin.
The cutting-edge CoolSculpting applicators will cool and numb the targeted tissue, gently freezing fat cells, therefore no anesthesia is needed. With little to no downtime, patients can get back to work the same day. In two to three months the results will begin to appear, as the damaged fat cells are naturally eliminated by the body. Those looking for more extensive fat elimination can safely choose a repeat CoolSculpting session.
Mirror Mirror Beauty Boutique's much-talked about Freeze with a Friend celebration will be an afternoon full of food, fat reduction and friendship. Attendees will enjoy light bites, drinks and CoolSculpting demonstrations. Everyone at the event will receive a free gift, raffle tickets for exciting door prizes and qualify for a free CoolSculpting treatment. Come to the Freeze with a Friend event to get 20% off a scheduled CoolSculpting session. Bring your girlfriend, husband, sister or mother to enjoy an even bigger savings.
Not sure if the Mirror Mirror Beauty Boutique Freeze with a Friend event is right for you? Here are the top five reasons you – and your friends – should attend:
1. Get 20% CoolSculpting, 25% off if you bring a 'new patient' friend. The discount is only valid for this event and requires a non-refundable, 25% deposit.
2. Have your CoolSculpting questions answered by an experienced professional. At Mirror Mirror Beauty Boutique, our CoolSculpting providers are all graduates of CoolSculpting University.
3. Learn more about CoolSculpting's faster, better treatments. These include the CoolAdvantage, providing results in 35 minutes, the petite applicator for small areas, and Mirror Mirror Beauty Boutique's four machines for DualSculpting capabilities.
4. A chance to win fabulous prizes and free treatments. Everyone attending will be entered to win valuable door prizes, such as gift certificates and complimentary products.
5. Enjoy a free CoolSculpting consultation. In addition to delicious food, drinks, and good company, we will provide complimentary consultations for custom-tailored CoolSculpting treatment plans.
ABOUT MIRROR MIRROR BEAUTY BOUTIQUE
Mirror Mirror Beauty Boutique was founded by board certified plastic surgeon, Paul Vitenas, MD, FACS. Offering a wide variety of noninvasive procedures, Mirror Mirror Beauty Boutique specializes in injectable treatments, laser rejuvenation and physician-quality skincare products. Located adjacent to Vitenas Cosmetic Surgery, the noninvasive techniques from Mirror Mirror Beauty Boutique can provide exceptional results on their own, or can combined with a surgical procedure for optimal benefits.
For more information on the May 24th, Freeze with a Friend event, contact Mirror Mirror Beauty Boutique at 281.810.9083 or RSVP with Eventbrite. Remember, space is limited, so reserve a slot for you and your buddy before the seats are gone. To learn more about CoolSculpting, or see the many before and after photographs of our recent patients, go the Mirror Mirror Beauty Boutique website. Do not worry if you cannot make the Freeze with a Friend event, simply speak with a patient coordinator to schedule your complimentary consultation.