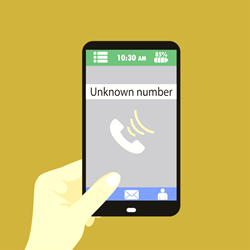 (PRWEB) May 16, 2018
Millions of Americans receive unsolicited service calls each and every day from unknown numbers, and they are often unfamiliar with the person or company calling them. Such anonymous phone calls are becoming wider spread, and unfortunately, many people fall victim to fraud or deception from who ever is on the other side of the phone.
In order to allow people to learn more about anonymous phone numbers, GoLookUp has set up an advanced Reverse Phone Search service that caters to users all across the United States.
Mystery Phone Calls in the USA
Anonymous phone calls have become a bother over the past few years, and many are unaware as to why they receive them. Phone calls from anonymous sources come after people sign up for online newsletters, e-commerce websites, after they fill out online loan applications and more.
Once they do so, their number is passed on to different service providers that call potential clients and try to sell them their products and services. In many cases, phone numbers fall into the wrong hands, which results in people becoming the victims of financial scams and frauds.
By conducting a phone number search with GoLookUp's reverse phone lookup service, the website's users can track down the origin of phone numbers and find out who is behind them. By simply entering an unknown phone number into the search query on GoLookUp's reverse phone page, users can get a full background check report about the person or company calling. The advanced search system scans billions of public records and compiles a full report that includes the name of the person/company, their contact information, address and much more.
The phone number search can be performed not only with anonymous phone numbers but also with numbers belonging to people of interest in the users lives. The reverse lookups can be used to check the criminal records and history of neighbors, potential love interest, co-workers and more.
Receiving unsolicited phone calls can lead to fraud or even physical harm, but with GoLookUp's reverse phone number search, users can find out who is behind such phone calls and block them when it is necessary.