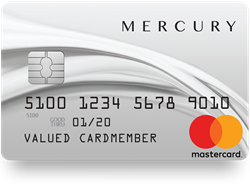 AUSTIN, Texas (PRWEB) May 16, 2018
CreditShop LLC, a finance company focused on developing, marketing and servicing consumer-friendly credit products, today announced the introduction of the Mercury Mastercard. Mercury cards will provide cardmembers with complementary access to their FICO score, and account performance will be reported to major credit bureaus. The cards will be issued by First Bank & Trust of Brookings, South Dakota.
CreditShop believes that there are few reasonably priced credit cards available to credit-challenged consumers. There are about 75 million Americans in the "middle market" with FICO scores ranging between 575 and 675, and many are charged high fees by sub-prime credit card issuers.
"The Mercury Mastercard is designed to give hard-working, middle market consumers access to a better credit card, at a reasonable price, so they can manage their financial lives better," said Daniel Duncan, CEO of CreditShop.
About First Bank & Trust:
First Bank & Trust, Member FDIC, is part of Fishback Financial Corporation, one of the largest bank holding companies in South Dakota with more than $2.7 billion in assets. A family- and employee-owned company, it has 23 First Bank & Trust locations in South Dakota and Minnesota. For more information, please visit http://www.bankeasy.com.
About CreditShop:
CreditShop LLC is a consumer finance company that develops and services credit cards and personal loans for near-prime and sub-prime consumers. CreditShop is currently the 24th largest servicer of Mastercard and Visa cards in the U.S. The company has offices in Austin, Texas and Wilmington, Delaware. For more information, please visit http://www.creditshop.com.