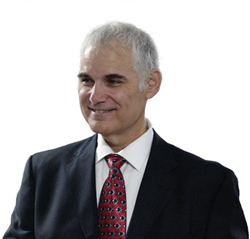 The rainy day fund can continue to grow even when it is sunny outside.
ASHEVILLE, N.C. (PRWEB) May 18, 2018
The Self-Directed Health Savings Account can be one of the most vital tools for those building a retirement nest egg to plan for retirement and ensure maximum returns on their investments using tax-protected accounts. Recently, however, the IRS made these accounts even more enticing to potential investors thanks to an increase in the contribution limits taking effect in 2018.
The limit increases include a move of $50 up to $6,900 Self-Directed HSA contribution for family plans. For single participants, the maximum allowable contribution limit is $3,450. A previous reduction in the allowable contribution for 2018 made things confusing for investors—especially those investors particularly tuned in to the possibilities of investing through tax-advantaged accounts.
American IRA, taking to its blog at http://www.AmericanIRA.com , responded to these contribution limit changes by explaining the benefits of Self-Directed Health Savings Accounts and what individual investors might expect. For example, the blog post noted that individuals can save money for future health expenses on a tax-advantaged basis. Because Self-Directed HSAs are also pre-tax, that can have an impact on an individual's tax return.
Employers, too, should pay attention to Self-Directed HSAs, which they can offer and even contribute to on employees' behalf—though employers should note that the employees also need to be covered under a high-deductible health plan.
"With this article, we wanted people to know there is an additional option out there for tax-advantaged investment," said Jim Hitt, CEO of American IRA. "Too often, people focus on only one account type and do not realize what else the IRS allows when it comes to covering yourself. And in today's uncertain economic climate when it comes to health care costs, it always makes sense to put some money aside for a rainy day—except in this case, the rainy day fund can continue to grow even when it is sunny outside."
The article went on to explain the qualifications required for Self-Directed HSAs as well as the benefits of holding wealth within a Self-Directed Health Savings account, such as asset portability even when leaving a job.
For more information on Self-Directed IRAs and Self-Directed Health Savings Accounts and the limits for 2018, visit http://www.AmericanIRA.com or call 866-7500-IRA.
About:
American IRA, LLC was established in 2004 by Jim Hitt, CEO in Asheville, NC.
The mission of American IRA is to provide the highest level of customer service in the self-directed retirement industry. Jim Hitt and his team have grown the company to over $400 million in assets under administration by educating the public that their Self-Directed IRA account can invest in a variety of assets such as real estate, private lending, limited liability companies, precious metals and much more.
As a Self-Directed IRA administrator, they are a neutral third party. They do not make any recommendations to any person or entity associated with investments of any type (including financial representatives, investment promoters or companies, or employees, agents or representatives associated with these firms). They are not responsible for and are not bound by any statements, representations, warranties or agreements made by any such person or entity and do not provide any recommendation on the quality profitability or reputability of any investment, individual or company. The term "they" refers to American IRA, located in Asheville and Charlotte, NC."