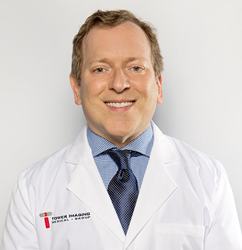 "We envision Strategic Radiology as providing the structure to allow us to combat the move towards corporate and private equity acquisition of radiology contracts and practices." —Bruce J. Yawitz, MD, president, Tower Imaging Medical Group
LOS ANGELES (PRWEB) May 16, 2018
Tower Imaging Medical Group, Los Angeles, Calif., has joined Strategic Radiology, a national coalition of independent radiology practices as its newest affiliate member. The addition of the highly subspecialized practice bolsters Strategic Radiology's presence in the nation's second-most populous city.
"Tower Imaging Medical Group is a welcome addition to our coalition," said Arl Van Moore, Jr., MD, FACR, CEO and chair, Strategic Radiology, a radiologist-owned organization focused on performance improvement through data aggregation and information technology. "With respect to quality, service, and vision, Tower Imaging demonstrates a commitment to what is best about the local, independent practice of radiology."
Tower Imaging is a 17-member boutique practice that provides subspecialized imaging services to two hospitals in Greater Los Angeles, Santa Monica-based Providence St. John's Health Center and Henry Mayo Newhall Hospital in Valencia, Calif. The practice operates joint-ventured imaging centers with both hospitals. Since 1979, the Tower Imaging Medical Group has maintained a cutting-edge approach to radiology, introducing many new technologies and techniques—from Y90 radioembolization to cardiac MRI—and cementing its reputation as a market leader.
"We envision Strategic Radiology as providing the structure to allow us to combat the move towards corporate and private equity acquisition of radiology contracts and practices," said Bruce J. Yawitz, MD, president of Tower Imaging Medical Group. "Alignment with other medium-sized groups will help maintain our competitiveness and personalized service delivery in this increasingly corporate environment."
Another Los Angeles-based practice, Radiant Imaging, was a founding member of Strategic Radiology and serves Huntington Hospital, San Gabriel Valley Medical Center, and Arcadia's Methodist Hospital in the San Gabriel Valley of Los Angeles County. Strategic Radiology also is represented in Modesto, California, by affiliate member practice Modesto Radiological Medical Group.
About Strategic Radiology
Strategic Radiology is a coalition of 22 private radiology practices, representing more than 1,000 radiologists. The coalition's goal is to achieve higher quality patient care and more cost-efficient delivery of medical imaging through an integrated approach of shared data and best practices, interchanging clinical expertise, and consolidating certain practice expenses. It operates the nation's only radiology-focused Patient Safety Organization listed by the Agency for Healthcare Research and Quality. http://www.StrategicRadiology.org.
SR Core Members:

Austin Radiological Association; Austin, TX
Central Illinois Radiological Associates; Peoria, IL
Diversified Radiology; Denver, CO
Huron Valley Radiology; Ann Arbor, MI
Inland Imaging; Spokane, Washington State
Mountain Medical Physician Specialists; Salt Lake City, UT
Northwest Radiology; Indianapolis, IN
Quantum Radiology; Atlanta, GA
Radiant Imaging, Inc.; Pasadena, CA including The Hill Medical Corporation
and Arcadia Radiology Medical Group divisions

Radiology Associates of North Texas; Dallas/Fort Worth, TX
Radiology Ltd.; Tucson, AZ
University Radiology; East Brunswick, NJ
SR Affiliate Members:

Casper Medical Imaging and Outpatient Radiology; Casper, WY
Medical Center Radiology Group; Orlando, FL
Minneapolis Radiology Associates, Minneapolis, MN
Modesto Radiological Medical Group (MRMG); Modesto, CA
Radiologic Medical Services; Iowa City, IA
Radiology Associates; Jeffersonville, IN
Radiology Associates, PA; Little Rock, AR
Rome Radiology Group; Rome, GA
Southeast Radiology, Ltd.; Glen Mills, PA
Tower Imaging, Santa Monica, CA