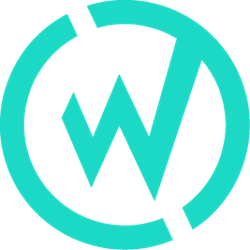 CHARLOTTESVILLE, Va. (PRWEB) May 16, 2018
Consumers expect greater value and functionality from company-specific apps, according to new research, and these 'brand apps' now play a crucial brand affinity role for nearly half of consumers who say a positive experience with a brand app translates into greater loyalty.
The research, from WillowTree, an independent firm that designs and develops digital experiences, is part of a new report released today entitled The Brand App Experience: Value, Purpose and Brand Loyalty. The report examines consumers' usage of brand apps, the expectation for value, and the impact their experiences have on brand loyalty.
Brands apps are specific mobile apps designed to extend the brand experience beyond a company's core product or service offering.
The survey found that brand apps are commonly used by consumers, with 67 percent of those surveyed for this study saying they've downloaded brand apps. The most popular categories of brand apps are banks, restaurants and retailers, which rely heavily on the ability to drive frequency and loyalty.
But, in order to drive loyalty as well as engagement, the apps must meet the expectations consumers have for the user and app experience. The majority of consumers expect high value from the app experience and want a specific set of features: 65 percent of consumers expect promotions and exclusive deals, 59 percent expect loyalty programs, and 50 percent expect the ability to make purchases within the app.
"The brand app is much more than just another marketing channel -- it is the cornerstone of a brand's relationship with its customers. Our relationships to apps are deeply personal in nature, and an app's quality and usefulness acts as an indicator of how much a brand cars about us. The brand app can no longer be a check-box item, especially in an extremely saturated market," said Tobias Dengel, CEO of WillowTree. "This research definitively shows the consumers expect brand apps to drive their loyalty, and that poor apps have a direct negative impact on a brand's perception as a whole. Exclusivity, loyalty programs and convenience (e.g payments) are some of the features users clearly expect."
The impact of these consumer expectations is make-or-break for brands looking to establish and grow brand loyalty. When asked about experiences with brand apps, respondents who had positive experiences said they were more likely to make purchases, sign up for loyalty programs, use the app regularly, and increase their loyalty to the brand.
Consumers who said they've had a negative experience said they would make fewer purchases, not recommend the brand to others, and become less loyal to the brand. Others stated they would delete the app altogether.
Continued Dengel, "The ability to foster a positive experience has enormous potential for brands looking to drive engagement and loyalty. It puts brands in a critical position to understand the role that the brand app plays in the customer journey and in the customer relationship and the value they can build into these products to avoid joining the vast ranks of deleted apps."
Additional findings from the report include:

68 percent of consumers said that when they are loyal to brands, they download the brand's apps
43 percent have deleted as many as a quarter of their brand apps, and 22 percent have deleted more than half of their brand apps
51 percent of millennials also said that a positive brand app experience would make them more likely to purchase from that brand consistently, compared to 47 percent overall and 35 percent of Boomers
WillowTree surveyed over 1,000 consumers in the U.S. in March 2018. To view the full report, click here.
About WillowTree
WillowTree is an independent firm that designs and develops digital experiences around the human factor, applying this principle in every step, from its team of thinkers, designers and technologists to its unique methodology to the products and experiences that have purpose. It combines innovative thinking, expert business analysis and enterprise-grade technology to design, build and deploy consumer experiences that generate business results. Based in Charlottesville, VA and Durham, NC, WillowTree's client projects span from mobile apps to multimodal experiences leveraging voice, AI, X-reality and other innovations.
Offering strategic engagement solutions for every part of the customer journey, the professionals at WillowTree are digital thinkers and doers for some of the best known brands in the world, including Regal Cinema, GE, Wyndham Hotels, Johnson & Johnson, and Time Warner. The company has also been recognized as one of the 2018 Best Workplaces in Technology by Great Place to Work® and FORTUNE, and has been ranked in the Inc. 5000 index of the fastest-growing private firms in America six times.
Contact:
Kelli Flores
104 West Partners for WillowTree
kelli.flores(at)104west.com