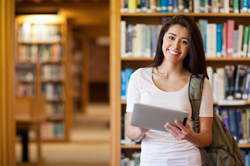 CHICAGO (PRWEB) May 17, 2018
Westbon, a leading online lending platform for international students and college students in the United States, is proud to announce the recipients of its Spring 2018 Scholarship Program. The scholarships are awarded to exceptional undergraduate and graduate students who are living in the United States on the F1 Visa.
The five recipients are:
Marta M. an MBA-MPA candidate at Stanford Graduate School of Business and Harvard Kennedy School of Government. She has built an impressive portfolio of social ventures leveraging technology and behavioral science.
Agustin P., a physics major at the University of California Berkeley. He is committed to improving cancer treatment with proton radiotherapy and has completed research experience at Fermi National Accelerator Laboratory and Berkeley-Lawrence National Laboratory.
Peter K., a music therapy major at Berklee College of Music. He is passionate about incorporating music therapy into evidence-based medical treatments and has advocated for his profession through voluntary work and public speaking.
David K., a psychology major at West Virginia University. He competes in rifle shooting at the international level and aspires to represent Germany in the Olympic Games.
Kale O., a biology major at Virginia State College. She is a former Virginia State University researcher and an aspiring M.D. with a passion for improving the medical system in her native Nigeria.
The recipients were chosen based on their achievement or potential ability in academic areas, extracurricular activities or social fields. Each will receive a $2,000 scholarship to assist their studies and lives in the United States.
Hao Liu, CEO and co-founder of Westbon, said: "We understand how painful it might be as an international student to find qualifying scholarships in the U.S. Most of the scholarships are for U.S. citizens or permanent residents only. There are very few scholarships in the U.S. that are dedicated to international students. We believe that one's potential shouldn't be hindered by one's financial situation. Westbon International Scholarship is designed to recognize the hard work that international students are doing and to assist their studies and lives in the U.S."
Westbon awards international student scholarships in spring and fall each year. Applications for the Fall 2018 Scholarship Program will open shortly, with a deadline of Oct. 15, 2018.
For more information about the scholarship program, visit https://www.westbon.com/pages/international-student-scholarship.
About Westbon
Westbon is the first and largest lending platform for international students in the U.S. Westbon specializes in providing auto loans and personal loans for international students and professionals, who have traditionally been underserved by banks due to their lack of SSN and credit history. Westbon is on track to expand its lending services to all college students in the next few months.