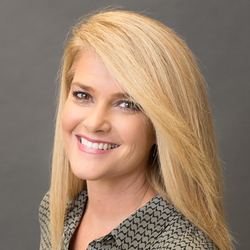 Every child has value and every child has something wonderful to offer the world
BONITA SPRINGS, Fla. (PRWEB) May 16, 2018
The Power2Change (P2C) Foundation, a philanthropic organization dedicated to changing the lives of middle school youth, has recently appointed Heather Stone as its new President. Stone will actively guide the leadership team and Executive Board on national and international initiatives.
"Every child has value and every child has something wonderful to offer the world. Sometimes it just takes a single connection with an inspiring teacher/mentor to help nurture those special gifts and talents within a child and show them all of the possibilities that life has to offer," said Stone. "I am so honored to be working with innovative thought leaders for youth today, from around the globe, and thrilled to be part of a larger team that will not only identify a child's spark but give them the tools and roadmap to help them achieve their dreams."
A large percentage of high-risk students stop attending school after 8th grade. P2C focuses on reaching these children in the transitional year from elementary school to middle school, providing support through leadership programs from sixth through eighth grade.
P2C serves as an umbrella foundation for a host of partners across the United States and around the world, providing funding, technology, athletics support and programming in youth clubs and organizations. The Executive Board is responsible for developing the programs and strategies as well as promoting them through speaking engagements and fundraising.
About Power2Change Foundation
The Power2Change (P2C) Foundation was formed in 2016 by Corporate Spending Innovations (CSI), a leader in electronic corporate payment solutions. P2C changes the lives of middle school youth by bringing together businesses, charities, and youth leadership through a legacy of giving that creates powerful transformations for non-profits, partners, and children. P2C supports initiatives that stimulate the academic, athletic, and personal development of young people around the globe with technology, funds, time, and knowledge. Learn more at https://www.power2changefoundation.org/.