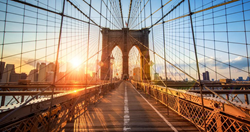 "With a great demand from our growing investor base, it's been exciting to find new projects where we can continue to bring in our unique style to create value in a project."
NEW YORK (PRWEB) May 22, 2018
Mortar Development LLC, a New York-based Real Estate Development firm, announced that it has closed on the acquisition of a new development property in Williamsburg, Brooklyn.
The site is located at 31 Frost Street. Starting construction this Summer, the new building will be a five-story, 10 Unit, 15,000 square foot condominium building, and will be completed in early 2020.
Taking advantage of an excellent demand and appreciation for new residences, Williamsburg has been one of the fastest growing neighborhoods in New York because of its proximity to transportation, great restaurants and bars, parks and close proximity to Manhattan.
In recent years, Mortar's has worked on over a dozen successfully completed real estate projects in the New York City area. Most recently, in 2017, the developer completed two boutique developments, namely, Altes House in the East Village of Manhattan - and 245 Manhattan Avenue in Williamsburg, Brooklyn.
The firm also successfully launched and closed its first Private Equity Fund – The Mortar Growth Fund I.
"With a great demand from our growing investor base, it's been exciting to find new projects where we can continue to bring in our unique style to create value in a project."
In 2018, the valuation of Mortar's current group of projects in development has grown to $125 million dollars, with over $30 Million of investor capital invested, and over 100,000 square feet in multi-family development throughout the New York area.
Mr. Morena added, "We believe in adding value to the neighborhoods we work in, creating interesting buildings, while also working on behalf of our investors, and protecting the trust they have placed with us".
About Mortar: Mortar Development LLC represents a premier real estate development and investment management team with over 50 years of collective experience and expertise in construction, real estate development, investments and management. Mortar invests in New York City residential real estate through both ground-up development and property rehabilitation. By leveraging years of development experience with on-the-ground market insight, Mortar capitalizes on underserved and growing residential markets in NYC.
Mortar Development is part of the Mortar family of companies that includes Mortar Architecture and Mortar Capital Management.
For more information contact:
Anthony Morena
Principal
(646) 559-9471
morena(at)mortararchdev(dot)com