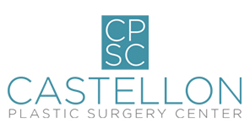 MELBOURNE, Fla. (PRWEB) May 23, 2018
Castellon Plastic Surgery Center and MedSpa is now offering HydraFacial founded by The HydraFacial Company. HydraFacial hydrates the skin, restoring moisture and vitality to its top layers, while providing antioxidant protection for skin health. The treatment includes steps to cleanse and exfoliate the skin, as well as extractions for instantly decongested pores and a more even complexion. HydraFacial can also effectively treat uneven pigmentation of the skin (hyperpigmentation, brown spots) and the early signs of aging (fine lines, wrinkles). The amazing results are both instant and long-lasting.
There is no pain or downtime associated with this treatment, which can be performed as often as once a month to maintain results. Regular HydraFacial sessions can delay the need for more invasive cosmetic treatments in the future.
Castellon Plastic Surgery Center will host a HydraFacial Signature Event on June 13, 2018 that will allow consumers to be fully immersed into the HydraFacial experience, and take advantage of discounted packages and pricing. Treatments will be performed by Dr. Castellon's medical aesthetician and a HydraFacial representative will be available for questions. For more information about the HydraFacial Signature Event, please visit our website.
About The HydraFacial Company
Established in Southern California circa 1997, The HydraFacial Company is a leading aesthetic device manufacturer. The company pioneered hydradermabrasion and now HydraFacial™ and Perk™ products are popular in over 75 countries around the world. With over 8,000 customers and over 2 million treatments performed per year, The HydraFacial Company is revolutionizing skin health for aesthetic professionals and their clients. For more information, visit the brand on LinkedIn, Facebook, Twitter, Instagram, or at HydraFacial.com.
About Castellon Plastic Surgery Center
Mauricio J. Castellon, MD, FACS is the founder of the Castellon Plastic Surgery Center and MedSpa based in Melbourne, Florida. He is board-certified by the American Board of Plastic Surgery and is an active member of both the American Society of Plastic Surgeons, and the American Society of Aesthetic Plastic Surgery. He currently serves as the president of the Florida Society of Plastic Surgeons, and chairman of Plastic Surgery for Holmes Regional Medical Center in Melbourne, Florida. His training includes general, plastic and reconstructive surgery from the Albany Medical Center in New York. He completed his undergraduate degree at the University of Florida, followed by his Doctor of Medicine degree from the Ponce School of Medicine. Castellon Plastic Surgery Center and MedSpa offers Brevard County and Central Florida a unique expertise in full-body plastic surgery, reconstruction, rejuvenation, minimally-invasive/non-invasive cosmetic procedures, and non-surgical skin care treatments. For more information about Castellon Plastic Surgery Center, visit drcastellon.com or follow us on Facebook, Instagram, Twitter, or Google+.
SOURCE: The HydraFacial Company