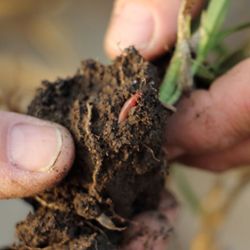 The House Farm Bill falls short of what America needs.
GAITHERSBURG, Md. (PRWEB) May 16, 2018
The Izaak Walton League of America, which has been engaged on national agriculture policy since the 1930s, today announced its opposition to the House Farm Bill (HR 2) as the U.S. House of Representatives begins its debate. The League issued the following statement:
The Farm Bill under consideration in the U.S. House of Representatives this week is a mixed bag for water quality, healthy soils, and wildlife. On balance, the bill falls short in meeting the needs of America's farmers, rural communities, natural resources, and taxpayers.
Rather than fully fund the Conservation Title, the bill would cut much-needed farm conservation programs by nearly $1 billion over 10 years. Conservation programs are a small portion of the Farm Bill budget, but they are our nation's largest source of funding for conservation on private lands.
The bill has some good provisions, including increased funding for conservation easements that protect wetlands and native prairie. But the bill would pay for this funding increase by eliminating the Conservation Stewardship Program – the one Farm Bill program focused on delivering whole-farm, proactive conservation practices.
The bill would increase the acreage cap for the Conservation Reserve Program (CRP) but fund it by eliminating CRP incentive payments that are crucial to farmers enrolling land in buffer strips, filter strips, and wetland conservation practices that are critical to restoring water quality. These changes would make the program much less useful in addressing our nation's water quality problems.
The bill fails to address Izaak Walton League priorities such as incentives to innovative producers to build soil health, which would reduce taxpayer-funded crop insurance payouts by decreasing the risk of crop losses. The bill also includes provisions that have no place in the Farm Bill, including provisions to weaken clean water protections, the Endangered Species Act, and public input into National Forest management decisions.
The House Farm Bill falls short of what America needs. The House of Representatives should reject this Farm Bill and pass one that fully funds conservation and better protects America's soil, woods, waters, and wildlife.
###
Founded in 1922, the Izaak Walton League of America (http://www.iwla.org) protects America's outdoors through education, community-based conservation, and promoting outdoor recreation.