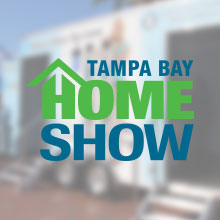 DELAND, Fla. (PRWEB) May 29, 2018
Pelican Water is thrilled to announce that our flagship Mobile Showroom will be appearing at the Tampa Bay Home Show this June. The Mobile Showroom replicates the convenience of the recently launched In-Home Consultation service that brings knowledgeable and friendly Pelican Water experts into the comfort of your own home. We cannot wait to reach more Tampa residents who are ready to take control of their water after chlorine and questionable water quality continue to plague the city of Tampa and surrounding areas.
Through our Mobile Showroom, attendees can examine our catalogue of point-of-entry home filtration systems, softeners, and well water treatment options with the assistance of a Pelican sales professional. All visitors can then schedule an in-home consultation for follow up following the show. The Mobile Showroom provides the same basic services that our hugely successful In-Home Consultation appointments provide. "Since launching our In-Home consultations the response has been extraordinary," said Iain Whyte, CEO of Pelican Water. "More and more Florida families are installing Pelican Water systems in their homes as a final solution to protect against chlorine and many water contaminants found throughout the state."
Our Mobile Showroom brings factory direct pricing, superior customer service, and a large inventory of products directly to the exhibit floor of the Tampa Bay Home Show. The Tampa Bay Home Show features leading home improvement brands showcasing the latest trends in home remodeling, from kitchens and bathrooms to flooring and windows. Citizens from all over the area can make the drive and view all that Pelican Water has to offer before considering a purchase.
The Tampa Bay Home Show is produced by the Tampa Bay Times. Come experience the Pelican Water Mobile Showroom on Friday, June 1st, from 10 a.m. to 6 p.m.; Saturday, June 2nd, from 10 a.m. to 6 p.m.; or Sunday, June 3rd, from 10 a.m. to 5 p.m. Admission and parking for the Tampa Bay Home Show are completely free.
Visit the Tampa Bay Home Show to view our signature filtration systems and learn how Pelican Water's city and well water products can protect you from the spike in chlorine in Tampa's public water. The Tampa Bay Home Show will take place at Tropicana Field in St. Petersburg between June 1st and June 3rd. Reserve your space for the Tampa Bay Home Show by emailing dlabell@tampabay.com today.
About Pelican Water Systems
PelicanWater.com is the official, factory-direct retail website for Pelican Water Systems, providing professional knowledge and leading technologies in whole house water filtration, countertop water filtration systems, UV bacteria disinfection systems, and salt-free water softening and conditioning systems. Pelican Water products use cutting-edge technology to enable customers to go green by eliminating wasteful and harmful salt brine discharge that is polluting our valuable fresh water resources. Pelican Water is also proud to offer under-counter reverse osmosis systems that are small enough for practical use in RVs and marine vessels. Pelican Water continues to be the global market leader in salt-free water softening systems. For more information about Pelican Water Systems, visit PelicanWater.com.