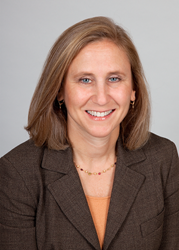 PHILADELPHIA (PRWEB) May 17, 2018
Philadelphia labor, employment and workers' compensation firm Willig, Williams & Davidson is pleased to announce that partner Susan Bahme Blumenfeld has been named to the board of directors of the Support Center for Child Advocates, the nation's largest and oldest pro bono legal and social services agency serving abused and neglected children.
Executive Director Frank Cervone said the organization was thrilled to welcome Susan and two additional new board members, adding, "Every member of Child Advocates' Board of Directors plays a crucial role within our agency, and the new members add a rich diversity of background, talent, and experience to our leadership."
In her role on the board, Blumenfeld is responsible for using her experience to enhance the agency's mission and providing fiscal and programmatic oversight to promote the agency's work in the community.
"I am honored to be named to the board of the Support Center for Child Advocates," said Blumenfeld. "I have been fortunate to be involved with this organization for my entire career, and I look forward to working with my colleagues on the board to ensure that the agency is well-positioned to continue its vital work in Philadelphia."
With 30 years of experience in the law, Blumenfeld counsels public and private-sector single and multi-employer pension and welfare funds on a full range of comprehensive benefits and tax issues. She has been a volunteer attorney with the Support Center for Child Advocates since 1988, and in 2008, she was honored as a Distinguished Advocate.
Founded in 1977, the Support Center for Child Advocates provides legal assistance and social service advocacy for abused and neglected children in Philadelphia. Child Advocates is one of the most successful volunteer models serving children in the country. Since its founding, Child Advocates has trained more than 8,000 attorneys who contribute pro bono services valued at more than $5.1 million annually.
About Willig, Williams & Davidson: Willig, Williams & Davidson (http://www.wwdlaw.com) is one of the largest and most respected union-side labor law firms in the United States. The firm has offices in Philadelphia, Media, Jenkintown and Harrisburg, Pa., as well as Haddonfield, N.J., and Chicago, Ill. Founded in 1979, Willig, Williams & Davidson focuses on representing labor unions, employee benefit funds and individual working people and their families on a variety of legal fronts, including national, regional and local contract negotiations; dispute resolution through mediation, arbitration and litigation; tax and benefit law compliance issues; discrimination and other employment matters; prepaid legal services for union members; and workers' compensation matters in Philadelphia and beyond.
# # #