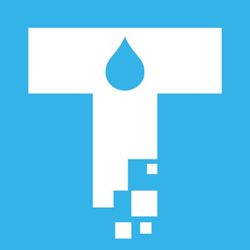 T+ink Smart Shelf
NEW YORK (PRWEB) May 22, 2018
T+ink, Inc., a developer and designer of smart packaging and retail solutions, is pleased to announce that its T+ink Smart Shelf™ was named first place winner of the 2018 (R)Tech Asset Protection Innovation Awards by the Retail Industry Leaders Association (RILA). RILA is a trade association of the largest and most innovative companies in retail. The (R)Tech Asset Protection Innovation Awards showcase game-changing technology that mitigates retail loss and recognize visionary companies that are developing these solutions.
T+ink was named first place winner at RILA's recent 2018 Retail Asset Protection Conference held in Orlando, Florida. The Conference was attended by more than 1,200 top retail asset protection executives from around the world and gave innovative companies such as T+ink a platform to present advancements in retail technology that minimize retail loss and advanced technology innovation in the retail asset protection industry.
"This year's first place award winner, T+ink, embodies the spirit of innovation that is alive and well in the retail industry," said Lisa LaBruno, RILA's senior vice president of retail operations. "Retailers are constantly looking for new and innovative solutions to the asset protection challenges they face every day, and T+ink and the other companies recognized today are developing those very solutions."
T+ink's Smart Shelf, part of T+ink's Smart Retail System™, provides real-time actionable inventory data and analytics for on-shelf availability, inventory management and asset protection. T+ink's Smart Shelf is the cost effective and scalable solution that retailers have been waiting for. T+ink's Smart Shelves are placed on existing shelving and read shelf inventory without the need for product tagging and labels. T+ink's cloud-based Smart Retail platform analyzes data in real-time and makes it available to manage store activities, including theft/shrinkage, inventory movement, out-of-stock events, planogram intelligence, customer interaction and dynamic pricing. T+ink designed the T+ink Smart Shelf to give retailers and suppliers a powerful, simple and cost-effective technology tool to deliver accurate on-shelf availability.
"T+ink's Smart Retail Systems solve one of the most challenging problems with on-shelf availability, and we are thrilled and honored that the retail industry leaders at RILA awarded us first place," said Wayne Nemeth at T+ink. "We will continue to build on this momentum by providing actionable, real-time data to our retail customers."
About T+ink:
T+ink, Inc. is a leader in printed electronics, using conductive ink to make ordinary objects intelligent and interactive. T+ink's Touchcode™ technology embeds a secure conductive ink code in packaging making products smart, digitally interactive and secure. T+ink Smart Retail Systems™ leverage T+ink's technology and allow retailers to see in real time which products are on the shelves and pegs in their stores. T+ink is an Edison Award winner, which honors excellence in new product development and innovation, and a winner of awards for best product development and best commercialization from IDTechEx Printed Electronics Awards, which spotlight technical innovations that will be used in many products. T+ink's innovation and development center is located in New York, New York. For more information, please visit http://www.t-ink.com.
About the Retail Industry Leaders Association (RILA)
RILA is the trade association of the world's largest and most innovative retail companies. RILA members include more than 200 retailers, product manufacturers, and service suppliers, which together account for more than $1.5 trillion in annual sales, millions of American jobs and more than 100,000 stores, manufacturing facilities and distribution centers domestically and abroad.
SOURCE: T+ink, Inc. - http://www.t-ink.com
Contacts:
T+ink, Inc.
Dirk Schwarz, Chief Revenue Officer
+1 212-957-2700
dschwarz(at)t-ink.com
Retail Industry Leaders Association (RILA)
Caroline Stec, Manager Communications
+1 703-600-2082
caroline.stec(at)rila.org