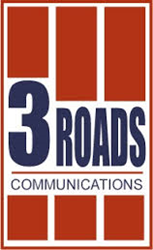 "We are thrilled to provide viewers an in-depth look into the skill-diverse world of the moving image through the very people who make it possible," said Russ Hodge, president of 3 Roads
FREDERICK, Md. (PRWEB) May 17, 2018
3 Roads Communications, Inc. will premiere its bold and exciting new series, Moving Images, distributed through Amazon, today.
Moving Images is a new, thought-provoking series that provides an intimate perspective into the professional lives of film and television artists and the skills they have acquired and deployed in their respective fields.
"We are thrilled to provide viewers an in-depth look into the skill-diverse world of the moving image through the very people who make it possible," said Russ Hodge, president of 3 Roads and executive producer of the series. "What we're presenting is not only a look into the lives of these fascinating men and women, but also the technology and the skills that bring entertainment to life."
Moving Images, teaming with creative knowledge and behind the scenes stories, aims to show viewers what's between the frames of iconic television and film and the allure of cinema, in all its forms, in today's culture.
"Ask an immigrant why they've come to America, they'll give you ten reasons – I promise one of them is a movie they saw," says Chris Dodd, former chairman and chief executive officer of the Motion Picture Association of America, in episode three of the series.
Shot in 4K, featured interviews include filmmaker David Lynch, 2001: A Space Odyssey special effects supervisor Douglas Trumbull and dozens of other Oscar and Emmy winners.
Among those featured in Moving Images are: director Peter Berg, sound designer Gary Rydstrom, director Andrew Stanton, Senior Vice President and Managing Director of Imax Post/Dkp Inc. Patricia Keighley and inventor Lenny Lipton.
Created and Produced by 3 Roads Communications, Inc., the first three episodes of Moving Images will be available today.
For more information, please visit movingimagestv.com
About 3 Roads Communications:
3 Roads Communications, Inc. is an Emmy Award-winning company with a long, distinguished history of supplying top-notch programming to Public Television and Amazon. 3 Roads has created and produced hundreds of hours of award-winning programming for public television, including:

Legends of Airpower, TV series
Frontiers of Medicine, TV series
For The Love of Their Brother, 2016 Documentary
The Truth About Money with Ric Edelman, TV series
Rescue in the Philippines, Documentary
Ric Edelman's The Truth About Retirement, PBS Pledge Special
Ric Edelman's The Truth About Your Future, PBS Pledge Special
For more information, please visit 3roads.com