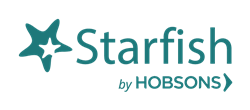 ARLINGTON, Va. (PRWEB) May 17, 2018
Starfish by Hobsons today announced the release of the Benchmarks report, a new data dashboard to help Starfish institutions compare their students' performance with student performance at similar institutions.
The Benchmarks dashboard provides an unparalleled approach to just-in-time data analysis, leveraging eight years of historic data across more than 50 higher education institutions. With just a few clicks, a college or university can compare longitudinal outcomes from schools with similar degree offerings, school size, demographics, or level of online delivery.
Simple filters let schools narrow the results from more than 500,000 possible comparisons to specific student outcomes, including:

Programs of study
Demographic characteristics
Cohorts
Timeframes of interest
For example, with the Benchmarks dashboard, universities now have the capability to explore retention and graduation rate trends for their veteran students by cohort year and compare those trends to veterans at other institutions in their comparison group.
"Benchmarking was previously labor-intensive for both us and our clients," said Howard Bell, Senior Vice President and General Manager of Starfish. "Our data scientists and engineers worked together to automate key parts of the process without losing any of the rigor. This new dashboard makes benchmarking easier, faster, and more accurate, with data from more schools included in the comparison groups."
"We are excited to add this new lens to our clients' data. We've balanced the need for anonymity with the need to compare performance," said Michael Atkisson, Ph.D., Senior Product Manager for Starfish Analytics. "To see a group of students' retention trend at your institution versus the same average trend at similar schools is not only an important benchmark, but also an invitation to collaborate on student success."
The new Benchmarks dashboard will be available on May 22, 2018.
About Starfish by Hobsons
The Starfish Enterprise Success Platform helps hundreds of colleges and universities efficiently scale their student success programs so that more students can achieve their academic and life goals. The Starfish platform helps higher education institutions identify at-risk students, pinpoint areas of concern, and connect students with valuable services. With Starfish, institutions can leverage reliable, actionable data to assess which services and interventions are working to keep students on track. Starfish was awarded the 2017 Guided Pathways to Success (GPS) Seal of Approval from Complete College America. To learn more, visit http://www.starfishsolutions.com.
About Hobsons
Hobsons helps students identify their strengths, explore careers, create academic plans, match to best-fit educational opportunities, and reach their education and life goals. Through our solutions, we enable thousands of educational institutions to improve college and career planning, admissions and best-fit matching, enrollment management, and student success and advising for millions of students around the globe. Our leading college and career readiness platform Naviance was named the 2017 SIIA CODiE Award winner in the Best College and Career Readiness Solution category.